Profiles
Profiles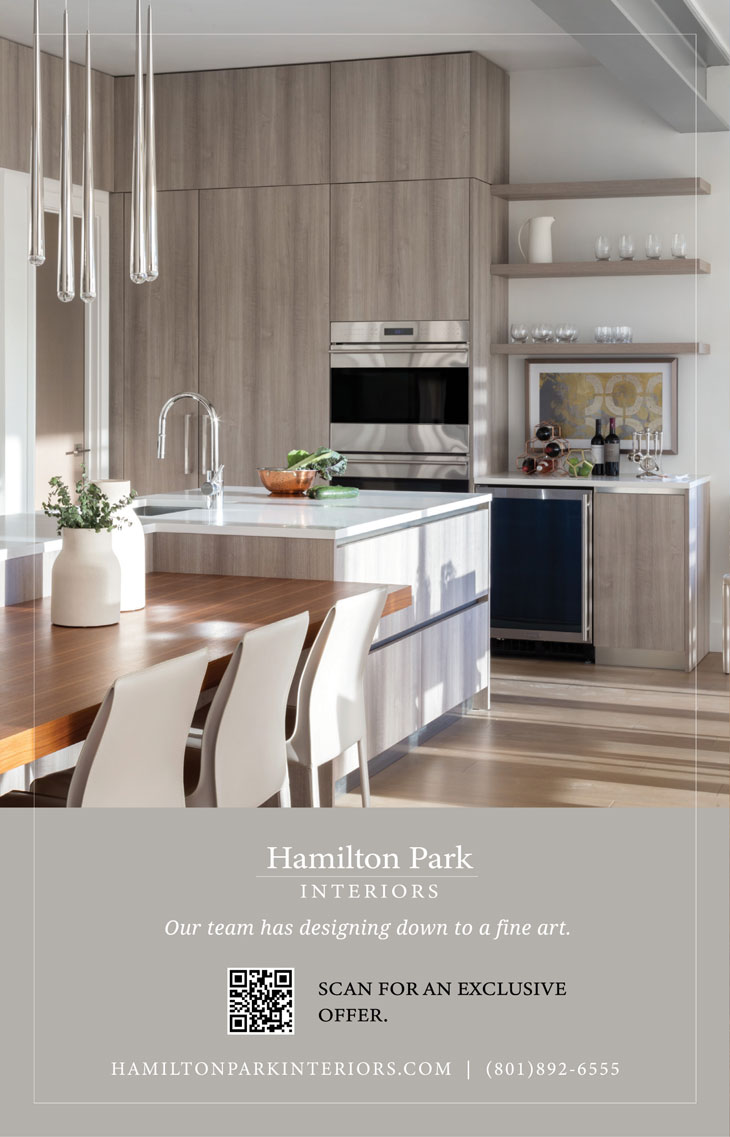 ---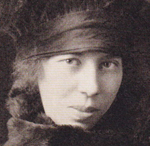 Bronislava Nijinska
---
Choreographer, Les Noces
Bronislava Nijinska (1891 – 1972) was a Russian-born dancer, choreographer, and teacher. She trained at the Imperial Ballet School in St. Petersburg and joined the Mariinsky Theatrecompany in 1908. Shethen danced with the Ballets Russes in Paris from 1909, alongside her brother, Vaslav Nijinsky. She choreographed several ballets for the company, including Les Noces (1923), The Blue Train (1924), and Les Biches (1924). During the 1920s and 1930s, she created works for other companies, including her own (1932–37). In 1938, she moved to Los Angeles, where she opened a school while continuing to work as a guest choreographer into the early 1960s.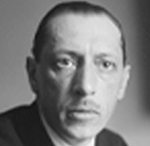 Igor Stravinsky
---
Composer, Les Noces
Born in Russia, Igor Stravinsky (1882-1971) did not discover his musical talent until he enrolled in law school. There, under the influence of Nikolai Rimsky-Korsakov, Stravinsky soon found the limelight in composing for Ballet Russes: Firebird (1910), Petrushka (1911), and The Rite of Spring (1913). The latter work caused a celebrated scandal at its first performance and remains one of the best-known and most influential pieces of 20th century music. Stravinsky drew inspiration from a wide range of music, including contemporary artist Picasso, jazz movements in the United States, and a continuous interest in baroque and classical pieces. The restless, "spiky" rhythms and sharp, pungent harmonies run through Stravinksy's work like an indelible musical fingerprint. These elements of his style, and the versatile ways in which he used them help to explain his status as one of the 20th century's greatest composers.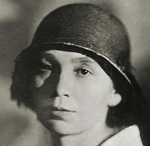 Natalia Goncharova
---
Scenic and Costume Design, Les Noces
Natalia Goncharova (1881 – 1962) was a leading avant-garde artist in early 20th-century Russia. She gained recognition in the West through her set and costume designs produced for Sergei Diaghilev and the Ballets Russes. A painter, stage and costume designer, printmaker, and illustrator, Goncharova's work spanned a range of modernist styles, including Futurism, Cubism, Rayonism, and Neo-Primitivism, finding inspiration in Russian folk art and often depicting group scenes of women.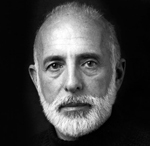 Jerome Robbins
---
Choreographer, In The Night
Jerome Robbins is world-renowned for his work as a choreographer of ballets as well as his work as a director and choreographer in theater, movies and television. His Broadway shows include On the Town, Billion Dollar Baby, High Button Shoes, West Side Story, The King and I, Gypsy, Peter Pan, Miss Liberty, Call Me Madam, and Fiddler on the Roof. His last Broadway production in 1989, Jerome Robbins' Broadway, won six Tony Awards, including best musical and best director. Among the more than 60 ballets he created are Fancy Free, Afternoon of a Faun, The Concert, Dances At a Gathering, In the Night, In G Major, Other Dances, Glass Pieces and Ives, Songs, which are in the repertories of New York City Ballet and other major dance companies throughout the world. His last ballets include A Suite of Dances created for Mikhail Baryshnikov (1994), 2 & 3 Part Inventions (1994), West Side Story Suite (1995) and Brandenburg (1996). In addition to two Academy Awards for the film West Side Story, Mr. Robbins has received four Tony Awards, five Donaldson Awards, two Emmy Awards, the Screen Directors' Guild Award, and the New York Drama Critics Circle Award. Mr. Robbins was a 1981 Kennedy Center Honors Recipient and was awarded the French Chevalier dans l'Ordre National de la Legion d'Honneur.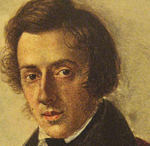 Frédéric Chopin
---
Composer, In the Night
Frédéric Chopin, (1810 - 1849), a Polish and composer and virtuoso pianist, is considered one of the great masters of Romantic music. Chopin was composing at age six and gave his first public concerto performance at the age of eight. He studied at the Warsaw Conservatory under Jozef Elsner. His major piano works included mazurkas, waltzes, nocturnes, polonaises, the instrumental ballade, études, presludes, and sonatas.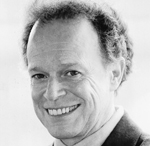 Anthony Dowel
---
Costume Design, In the Night
Regarded as one of the 20th century's most distinguished classical dancers, he spent most of his career with The Royal Ballet. Anthony trained at the School and was a Principal with the Company. He created many significant roles for Ashton and MacMillan and had an acclaimed dance partnership with Antoinette Sibley, which was launched when they created Titania and Oberon in The Dream in 1964. In addition to making guest appearances around the world, he was a guest artist with ABT during the 1978/79 season. In 1986, he became Director of The Royal Ballet, a post he held for 15 years, during which time he created new productions of Swan Lake and The Sleeping Beauty. He also designed costumes for the Company's premiere of In the Night, 'Meditation' from Thais and Symphony in C. He has staged The Dream for companies including American Ballet Theatre, Dutch National Ballet, Joffrey Ballet, K-Ballet and Tokyo Ballet and A Month in the Country for the National Ballet of Canada and Birmingham Royal Ballet. He has narrated in The Wind in the Willows (Linbury Studio Theatre, ROH, London), A Wedding Bouquet and Oedipus Rex (Metropolitan Opera, New York). He was made a CBE, 1973, and awarded a knighthood, 1995.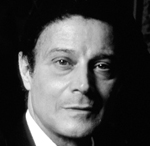 Gerald Arpino
---
Choreographer, Light Rain
Gerald Arpino (1923-2008) was the Artistic Director and Resident Choreographer of The Joffrey Ballet, the company he co-founded with Robert Joffrey in 1956. Born on Staten Island, New York, he trained with Mary Ann Wells and May O'Donnell and became a principal dancer with the original Joffrey company. As resident choreographer, Arpino created over one third of the commissioned repertory for the Joffrey Ballet, and choreographed for Broadway, television, and opera.
Arpino directed the Joffrey Ballet from 1988 until 2008, continuing Joffrey's vision of excellence in historical reconstructions and groundbreaking commissions such as Billboards (1993), the hit rock ballet to music by Prince. In 1995, he moved the Joffrey Ballet from New York to Chicago, where he established the Joffrey as a world-class company in the heart of the American Midwest. His 1974 Dancemagazine Award citation read, "more than any other choreographer, he has recognized the spirit of the times. His work speaks clearly of the anguish and the joy of being young in America today." And Arpino's timeless ballets continue to move audiences around the world to this day.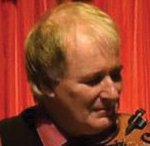 Douglas Adamz
---
Composers, Light Rain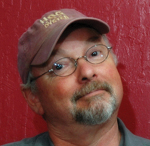 Russ Gauthier
---
Composers, Light Rain
Doug Adamz and Russ Gauthier are considered pioneers of what has come to be known as "World Beat" music. They bring together an array of experience with instruments including guitar, fiddle, mandolin, harmonica, and banjo. The two met in San Francisco in the early 70's when Doug was assembling an ensemble named Light Rain which specializes in exotic melodies floating over Arabic rhythms and percussion. Gerald Arpino, of the Joffrey Ballet, heard the group and was inspired to choreograph his own "Light Rain", a ballet staged by The Joffrey which came to be known as his signature work. Arpino's Light Rain was featured in the Robert Altman film, "The Company" and has been staged by many ballet organizations, and now-notably-by Ballet West.
The musical group, "Light Rain" has four albums; Dream Dancer, Dream Suite, Valentine To Eden and Dark Fire, all featuring sensuous melodies woven over the rhythms of doumbec and finger cymbals. With their unique hybrid of Arabic and American musical sensibilities, Doug and Russ have made a niche of their own in our diverse musical world.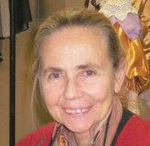 A. Christina Giannini
---
Costume Design, Light Rain
An award-winning costume and set designer, A. Christina Giannini's career has encompassed nearly 60 years of expertise in her respective fields. She currently excels as the owner of Studio Giannini in New York, a business that supports costume and set design. She also lectures on the art of ballet costume design. Ms. Giannini's extended portfolio has included contributing to over 10 ballets with the Alvin Ailey American Dance Theater in New York City, five ballets at Joffrey Ballet with Gerald Arpino, and a one-year apprenticeship with the Zurich Opera. She designed costumes for the 1965 Broadway production of Me & Thee for Roundabout Theatre, the 1969 Broadway production of Three Men on a Horse and the 1981 production of A Taste of Honey. Most notably, she collaborated for eight years with Vicente Nebrada at the Ballet Nacional in Caracas, Venezuela, for which she was awarded three Oscar Awards for Best Costume Design. In 2019, she was presented with a Lifetime Achievement Award by the Fini Festival.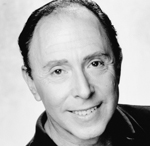 Howard Sayette
---
Staging, Les Noces
Howard Sayette has enjoyed a distinguished career as a dancer, teacher and ballet master. Born in Los Angeles, his link to the ballets of the Diaghilev era began when he was a member of the Ballet Russe de Monte Carlo, dancing in some of the great ballets of Massine, Fokine, and Balanchine. He continued his dancing career as a soloist with the Metropolitan Opera Ballet and has worked with some of the 20th Century's greatest choreographers, including Antony Tudor, Bronislava Nijinska, John Butler, Alvin Ailey, and Katherine Dunham.
In 1972, Mr. Sayette began a 25-year association as ballet master for the Oakland Ballet Company, one of the few companies in the world to revive and maintain many of the great ballets of the Diaghilev repertoire. Among those works were five ballets by Nijinsky's sister, Bronislava Nijinska, with whom he worked as guest artist for the Buffalo Ballet in 1969. He has since staged Nijinska's Les Noces and Les Biches for many companies around the world, including the Mariinsky Ballet, a performance conducted by the theatre's artistic director Valery Gergiev. Howard has also staged Eugene Loring's Billy the Kid and Ruthanna Boris's Cakewalk for major companies in the U.S. and abroad.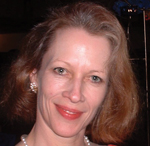 Christine Redpath
---
Staging, In the Night
Christine Redpath danced with the New York City Ballet where she created roles in Robbins' An Evening's Waltzes (1973) and the Balanchine-Danilova revival of Coppélia (1974).She also appeared in numerous premieres, including Richard Tanner's Concerto for Two Solo Pianos (1971) and Octandre (1971), Lorca Massine's Printemps (1972), and Jacques D'Amboise's Saltarelli (1974). She also danced in Balanchine's Western Symphony, Symphony in C, Brahms-Schoenberg Quartet, and most notably in Symphony in Three Movements (1972). Redpath trained with Robbins during the 1970s when Robbins produced In the Night. Redpath later became Robbins' Ballet Master and Repertory Director in 1985 and is now one of four Ballet Masters designated by the late choreographer Jerome Robbins to stage his ballets.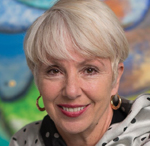 Cameron Basden
---
Staging, Les Noces, Light Rain
Cameron Basden brings passion and spirit to her art as well as a keen sense of organization and integrity to the projects she undertakes.As a répétiteur for The Arpino Foundation she stages Arpino works throughout the U.S.Basdenis co-founder and artistic/executive director of Miami Dance Hub, an organization created to unify the south Florida dance commonwealth, grow audiences, promote dance and to provide resources for dance related endeavors. After a performing career with the Joffrey Ballet, Basden served as rehearsal director and co-associate director of that company and then director of dance at Interlochen Center for the Arts. Basden was a muse for Gerald Arpino in the creation of his ballets and danced in a variety of styles by many noted choreographers.She participated in historical reconstructions as well as in new choreographic creations.
Basden worked on the PBS filming for their Dance in Americaseries of Billboards, and oversaw the filming and staging of the ballets in Save the Last Dance. Basden's television credits include the Dance in America series Homage to Diaghilev and The Search for the Rite of Spring. She portrayed herself in Robert Altman's movie, The Company. While continuing her role as master instructor, director and répétiteur, Basden serves on the board of The Arpino Foundation, the advisory board for DanceNow! Miami, and served on the Cultural Arts Committee for the World OutGames Miami 2017. She is the dance writer for miamiartzine and Artburst Miami.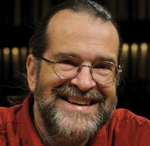 Kevin Dreyer
---
Lighting , Les Noces, Light Rain
Kevin Dreyer is on the faculty of the Department of Film, Television, and Theatre at the University of Notre Dame where he serves as Director of Theatre, teaches and designs Lighting. During the late 1970s he served as Production Stage Manager for the Nikolai's Dance Theatre where he was responsible for recreating all of Alwin Nikolai's designs while literally touring the world. He left the company in 1984 to launch a freelance design career which took him all across the U.S. and overseas. He joined Joffrey Ballet of Chicago as Lighting Director during its 40th anniversary season. During his almost 10 years with the company he oversaw all of the lighting, including in the Robert Altman film, The Company, and designed Gerald Arpino's last works. Most recently he has designed for Notre Dame Theatre, the Notre Dame Shakespeare Festival, Chicago Shakespeare, and Giordano Dance in Chicago. He last worked with Ballet West during their performances at Wolf Trap, VA. Kevin lives in northern Indiana with his wife and three daughters.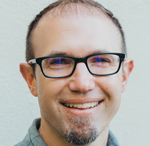 Jim French
---
Lighting Design, In the Night
Jim French designs lighting for the performing arts and live events, with work seen in 25 countries around the globe. Highlights of Jim's work in dance include over 15 world premieres for San Francisco Ballet, nine seasons as resident designer for Cedar Lake Contemporary Ballet, and long-running collaborations with the choreographers Val Caniparoli, Pascal Rioult, and Amy Seiwert, with vertical dance company Bandaloop, and with Ballet West. At home in the San Francisco Bay Area, he has collaborated with Alonzo King Lines Ballet, RAW Dance, Shotgun Players, Kronos Quartet, Joe Goode Performance Group, ODC Dance, Post:Ballet, SF Danceworks, Imagery, Sacramento Ballet, Marin Theater Company, West Edge Opera, and has been house LD at SF Jazz. Favorite credits from further afield include Finnish National Ballet, Ballett Basel, Hubbard Street Dance Chicago, Pacific Northwest Ballet, Playwright's Horizons, Carte Blanche, Royal Ballet of Flanders, and LA Dance Project. Jim designed lighting for the 2018 Global Climate Action Summit, and volunteers for Dancers Responding to AIDS and Bike East Bay.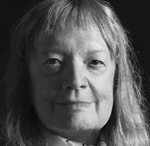 Jennifer Tipton
---
Lighting, In the Night
Jennifer Tipton is well known for her lighting for theater, opera and dance. Her recent work in theater includes Pictures From Home on Broadway, To Kill a Mockingbird for London and on tour, Beckett's First Love for Zoom and all of Richard Nelson's Rhinebeck plays. Her recent work in opera includes Ricky Ian Gordon's Intimate Apparel with libretto by Lynne Nottage, based on her play by the same name, at the Lincoln Center Mitzi Newhouse Theater. Her recent work in dance includes Liz Gerring's Harbor at ICA in Boston and Amy Hall Warner's Somewhere in the Middle for the Paul Taylor Company. Recently she created her own installation at the Baryshnikov Art Center, Our Days and Night. Among many awards, she has received the Dorothy and Lillian Gish Prize in 2001, the Jerome Robbins Prize in 2003 and in 2008 she was awarded the USA "Gracie" Fellowship, and a MacArthur Fellowship.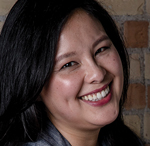 Ruby Chou
---
Solo Pianist
Dr. Ruby Chou is a classical pianist and educator based in Salt Lake City who has been in the nonprofit arts sector and higher education for the past several years. She recently moved into the leadership and development field with FranklinCovey, a company built upon Stephen R. Covey's The 7 Habits of Highly Effective People. Dr. Chou earned a doctorate degree at UT Austin, a Master of Music from Manhattan School of Music, and a Bachelor of Music degree from The University of Utah. She emigrated to the US from Taiwan at the age of six and speaks Mandarin Chinese.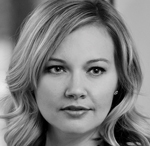 Melissa Heath
---
Vocal Soloist
Soprano Melissa Heath enjoys a varied career of opera, concert, and recital work. Hailed as a "soaring, sparkling soprano" with "vivacious stage presence," recent opera roles include Musetta in Puccini's La Bohème, Countess in Mozart's Le Nozze__di Figaro and_Micaëlain Bizet's_Carmen. In 2017 she was the soprano soloist with Ballet West in choreographer Nicolo Fonte's world premiere of Carl Orff's Carmina Burana, a role she reprised with both Ballet West and Nevada Ballet Theater in 2022. Ms. Heath is an Associate Professor of music and the Voice Area Coordinator in the Department of Music at Utah Valley University.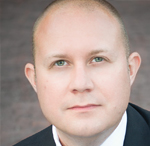 Seth Keeton
---
Vocal Soloist
Bass-baritone Seth Keeton's performances have been described by The New York Times as "driven," and "emotionally pointed," and "stentorian" by Opera News. He has performed roles on the stages of opera companies throughout the United States, and Theater Bremen in Bremen, Germany. In 2006, he was a national finalist in the Metropolitan Opera National Council Auditions and has received awards from the Sullivan Foundation and the Eleanor McCollum Competition.
Dr. Keeton received his Doctorate of Musical Arts in Vocal Performance from the University of Minnesota and is an Associate Professor of Voice at the University of Utah.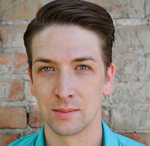 Nicholas Maughan
---
Piano Soloist
Nicholas Maughan enjoys working as the full time Company Pianist at Ballet West, where he's able to incorporate all kinds of musical favorites into his playlist for Company class. Dancers might hear anything from Scarlatti & Chopin to Jerome Kern & Katy Perry. Special projects during the 2022-2023 season include performing the premiere of Alfonso Tenreiro'sPiano Concerto 1_with Dr. Michael Palumbo and Chamber Orchestra Ogden and expanding Maughan'soriginal score for choreographer JessicaBaynes' modern dance piece, _Bloom, a Grantee of Salt Lake City's Arts Council's 2022 Artist Career Empowerment Grant. You can hear Maughan on Aubrey Adams-McMillan's 2021 album, Beautiful Dreamer, and Ginger Bess's 2014 album, Give Me the Simple Life.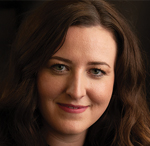 Whitney Pizza
---
Solo Pianist
A Salt Lake City native, Whitney Pizza received a Doctor of Musical Arts in piano performance from the Manhattan School of Music in New York City, after completing a Bachelor of Music and a Master of Music in piano performance from the University of Utah. Her teachers include Dr. Vera Oussetskaia Watanabe, Dr. Marc Silverman, and Dr. Bonnie Gritton. Dr. Pizza is on the piano faculty at the Gifted Music School and currently serves as chair of the piano department. She previously held adjunct faculty positions at Utah Valley University and Snow College.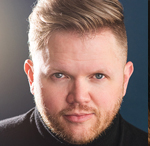 Christopher Puckett
---
Vocal Soloist
Tenor Christopher Puckett is thrilled to return to Ballet West after appearing last season as the tenor soloist in Nicolo Fonte's production of Carmina Burana, a role which he then reprised at Nevada Ballet Theatre. Other recent credits include the tenor soloist in Mozart's Requiem with Salt Lake Choral Artists, as well as both the Evangelist in Bach's St. Matthew Passion and the tenor soloist in Handel's Messiah at the 138th Annual Messiah Festival of the Arts. Equally at home on the operatic stage, Dr. Puckett has sung leading roles in such operas as The Turn of the Screw, Così fan tutte, Cendrillon, La Sonnambula, Don Giovanni, and A Midsummer Night's Dream. He currently serves as Associate Professor of Voice and Director of Vocal Studies at Westminster College.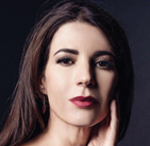 Vedrana Subotic
---
Piano Soloist
Pianist Vedrana Subotic is the Director of Intermezzo Concert Series and a Professor-Lecturer at the University of Utah, where she teaches students in the piano performance programs. A native of the former Yugoslavia, Dr. Subotic came to the United States after winning the top prize in its national piano competition. She is a Steinway Artist and performs in dozens of concerts every year as a recitalist, chamber musician, and concerto soloist, in the US, Europe, North and South Americas, and Asia. Subotic holds five performance degrees including a Doctor of Music and Artist Diploma from Indiana University.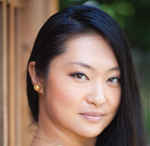 Jin-Xiang Yu
---
Vocal Soloist
Raised in Japan, éôÑÑúÅ(Jin-Xiang Yu) is a soprano with roots from China, Japan, Korea, and Russia. She grew up in a family of musicians and painters, speaking Japanese and Mandarin Chinese and learning English and Spanish at international schools. After over a decade of studying, performing, and teaching languages and musical arts in New York City, she has recently decided to call Cottonwood Heights, Utah, her new home. Last year, she performed the one-woman opera, Chhlong Tonle (Crossing the River), with the support of the Opera America IDEA Grant and recently debuted the role of Nedda in Pagliacci. As a linguist, Jin-Xiang is passionate about telling stories through music.
---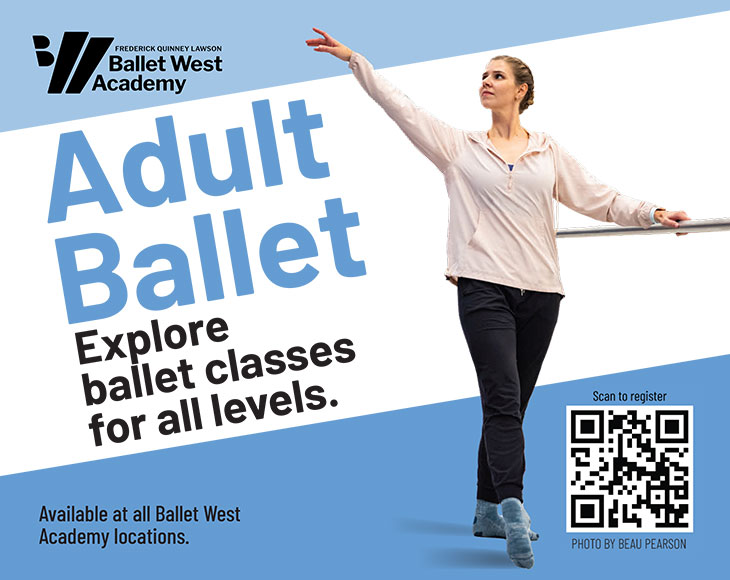 ---