From the Artistic Director
From the Artistic Director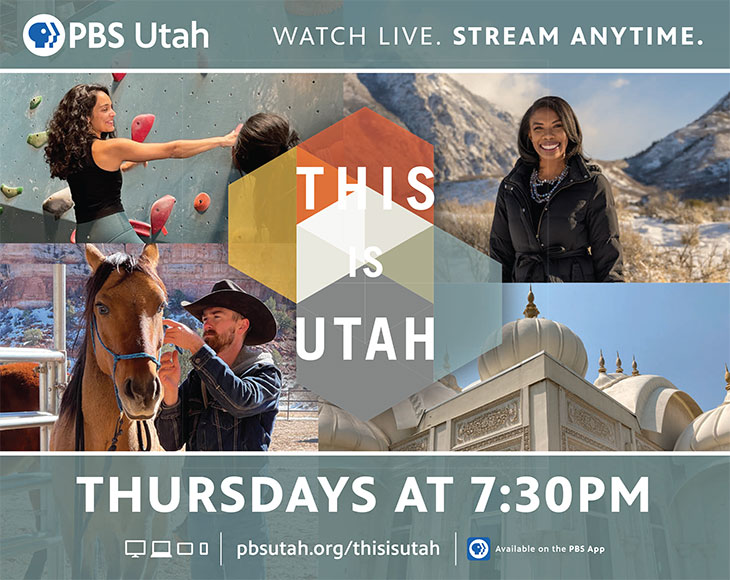 ---
Adam Sklute
---
Artistic Director, Ballet West
Welcome to The Wedding, a program of three Ballet West premieres that takes us on a journey through the history of ballet. All three works have, in their own way, redefined our approach to classical ballet as we move further into the 21st century. They also, in different and unexpected ways, speak to the ideas of marriage, relationships, and human union.
We open with the powerful Les Noces (pronounced "Lay Noss"), which means "The Wedding" in French. This year marks the 100th Anniversary of this startling creation's premiere in 1923, commissioned by the impresario Serge Diaghilev for his Ballets Russes, the ballet company he founded in Paris in 1909. It became the hallmark of avant-garde that changed the face of classical ballet by combining new and experimental artists like Picasso, Matisse, and Bakst, with renowned composers of the day such as Igor Stravinsky, Debussy, and Poulenc, and emerging new choreographers Fokine, Massine, and the great star dancer Vaslav Nijinsky, to name a few.
Stravinsky had come forward with a new composition for a ballet about a Slavic peasant wedding – an oratorio that combined a chorus of 40 with 4 solo singers, accompanied by 4 grand pianos and percussion. It was an unprecedented score, and Diaghilev pushed forward his dancer, Nijinsky's sister, Bronislava Nijinska, to choreograph it. She had begun to make a name for herself as a choreographer in her own right. Diaghilev also commissioned the Russian ex-patriot experimental artist Natalia Goncharova to design the sets and costumes. Thus began a unique collaboration for the time between a woman choreographer and a woman designer.
Through many elaborate iterations by both Stravinsky and Goncharova, Nijinska's uncompromising vision to make this ballet a minimalist and stark piece of art prevailed and Les Noces premiered as a major work that was outwardly unemotional but deeply moving. At once tragic and celebratory, this oratorio in four tableaux shows the grief of the bride and her mother as the bride prepares to leave her home, the terror of the groom as he must wed someone he doesn't know, and the raucous celebration of the community. There is no actual libretto; more a narrative designed by Stravinsky and Nijinska to immerse the audience in a world of anecdotes and comments – as if we were at a wedding celebration overhearing bits and pieces of discussion. The ballet creates a world that was never before experienced and never has been since. Because of the size and scope of this monumental work - 36 dancers and the huge musical accompaniment—it is rarely done. It's an honor to revise it and celebrate the brilliance of Bronislava Nijinska's vision, which inspired and paved the way for so many well- known neoclassical choreographers, such as George Balanchine, Jerome Robbins, Sir Frederick Ashton, and Gerald Arpino.
Next on the program is Jerome Robbins' elegant and subtle 1970 ballet for six dancers and a piano, In the Night. Robbins became world famous primarily as a Broadway chorographer with such works as West Wide Story, Gypsy, and Fiddler on the Roof, but he was, from the start, a ballet dancer and creator of ballets. In the late 1960's after working on Broadway for over a decade, Robbins returned to the ballet stage of the New York City Ballet as resident choreographer alongside the renowned George Balanchine. During this period, he created a series of works to well-known solo piano pieces, ranging from Bach's Goldberg Variations to creations from Frederick Chopin.
One of these, In the Night, became an instant success and remains enduring for its intimate and romantic depiction of three couples and how they navigate their personal relationships, all danced to Chopin's dreamy Nocturnes. As you watch this mini-masterpiece, imagine you are at a soirée in Europe in the late 19th Century. Among the guests are three couples. The first you encounter are newly engaged, passionate about each other, and dance with a delicate abandon that reflects their new love and excitement. The next couple you meet is a stately, noble pair – perhaps he is a military man—and they deign to visit with you. Finally, you encounter a married couple who are clearly bickering. Embarrassed, you don't wish to intrude as they quarrel, but you quietly watch them ultimately resolve their differences as the woman wisely breaks the tension by reconciling with the man. This is Robbins' genius, how he draws us in by immersing us in the world of the characters and making us at once voyeurs and accomplices as an audience. At first glance, In the Night can look like a traditional, classical work but upon looking closer, we see a completely unique approach to dance storytelling. Filmic and theatrical, it redefined how we see ballet.
Finally, we present the Ballet West premiere of Gerald Arpino's Light Rain. Ballet West has performed the central Pas de Deux (duet) at galas and events for a number of years, but this is the first time we premiere the full work that the Joffrey Ballet premiered in New York in 1981. It is a celebration of human union, joy, and youth, inspired by the score. Gerald Arpino discovered the musicians playing on the floor of a San Francisco coffee house. They had created a new sound for the time – a mix of Eastern music played on Western instruments. It was an unprecedented sound, and Arpino immediately commissioned them to create a score for a ballet. The ballet, in three movements, was an instant success and quickly became a signature work for The Joffrey, and until 2007, it was presented around the world to great acclaim by that company. With its unparalleled speed, energy, and Arpino's specific combination of ballet technique and a modern dance use of the torso, it helped usher in a new approach to classical ballet that has illuminated dance in the 21st Century. I was fortunate to dance several roles in this delightful work when I was a dancer with The Joffrey, and it is a thrill to finally present the complete work to our Ballet West audiences and as a fitting finale to this remarkable journey I am calling The Wedding.
Thank you for joining us and enjoy the Journey! Adam Sklute
Artistic Director
Ballet West
---
Since 2007, Adam Sklute has expanded Ballet West's outlook, repertoire, and visibility with exciting Company and world premieres, increased touring, heightened public exposure, and greater focus on the Ballet West Academy. He began his career with The Joffrey Ballet, rising through the ranks from dancer to Associate Director. His stewardship of Ballet West has been marked by both financial growth and elevated artistry, and was the subject of The CW Network's docu-drama,
Breaking Pointe
, which aired for two seasons. From September 2016 to October 2017, Sklute took on the dual position of CEO and Artistic Director, overseeing both administrative and artistic operations of Ballet West. An internationally sought-after teacher and adjudicator, Sklute has received numerous awards, including Utah's Enlightened 50 (2014), The Bronze Minuteman Award for Outstanding Service to Utah and The Nation (2015), and Utah Diversity Connection's Business Award for outstanding commitment to diversity initiatives. Most recently, Sklute was included in
Deseret Magazine's 25 Changemakers of the West
for his efforts to build greater equity and inclusion in classical ballet.
---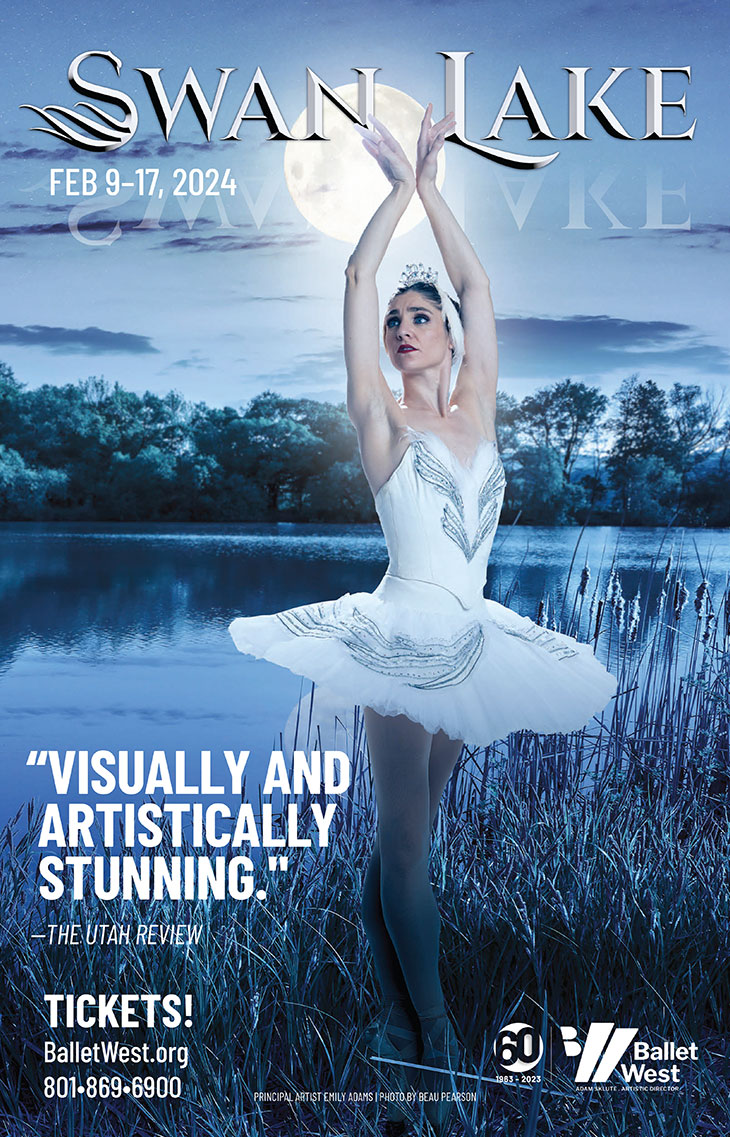 ---