From the Executive Director
From the Executive Director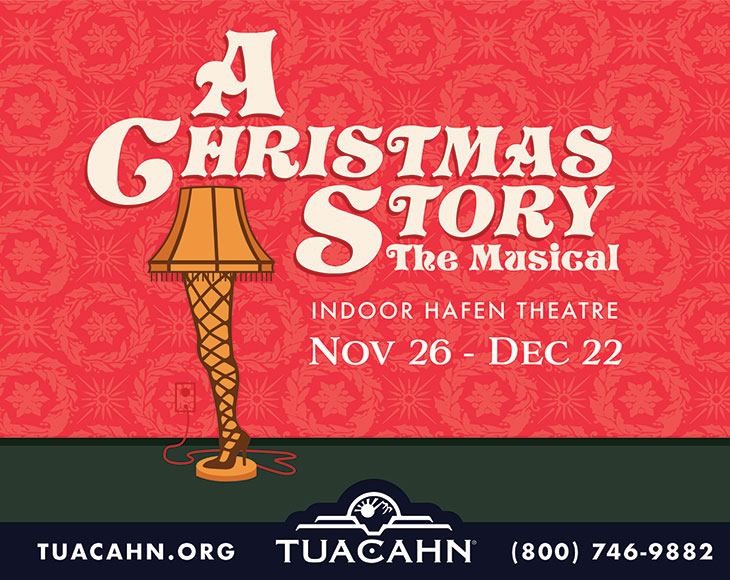 ---
Michael Scolamiero
---
Executive Director
I am pleased and proud to welcome you to Willam Christensen's The Nutcracker, America's oldest and longest running Nutcracker. Choreographed by our beloved founder, Mr. C in 1944 for San Francisco Ballet, this first full version of the ballet set to Tchaikovsky's sparkling and memorable score started a tradition that has been going strong for more than 75 years. While the pandemic interrupted the 76th consecutive year that Mr. C's iconic production would have been seen by live audiences, we were fortunate last December to share this amazing production with audiences in Utah and beyond thanks to a generous partnership with KSL TV.
For children, The Nutcracker is an escape. The magic of the holidays, combined with the story by E.T.A. Hoffman, provide a unique experience for children and their families year after year. The tradition of attending The Nutcracker has been passed down from generation to generation and it shows no sign of waning. In fact, Ballet West's Nutcracker has seen exceptionally strong demand from audiences this month, due perhaps in part from a suspension of live performances last season but also due to how important the arts are now, more than ever to audiences young and old alike.
Bringing this production to you is the culmination of months of hard work of rehearsals for our four casts featuring more than 300 children who have been selected for numerous roles through auditions. Their ability to persevere through restrictions imposed by the pandemic is remarkable, a true testament to their dedication. Furthermore, none of what you see onstage would be possible without Ballet West's outstanding staff of rehearsal directors, all of whom take great pride in fulfilling Mr. C's vision of a magical Christmas Eve fairy tale.
I am honored to be part of the Ballet West family and share this incredible production with you, and I am humbled by the tremendous support this production receives from the community through ticket sales as well as contributions. Without such a commitment from our public, mounting America's first Nutcracker would be challenging if not impossible.
On behalf of all of us at Ballet West, may The Nutcracker and the holidays bring you closer and create wonderful memories for you and your families.
Warm wishes,
Michael Scolamiero
Executive Director
---
Michael Scolamiero joined Ballet West in 2017 after an extensive international search led by Michael Kaiser, President Emeritus of the John F. Kennedy Center for the Performing Arts. Mr. Scolamiero previously served as Executive Director of Miami City Ballet for three years, during which time the organization achieved a significant reduction in debt, as well as robust growth in ticket revenue, contributions, and touring income. Prior to Miami City Ballet, Mr. Scolamiero was Pennsylvania Ballet's Executive Director for 17 years, the longest tenure in the Company's history and among the longest of any leader of a major ballet company. During his tenure, Mr. Scolamiero led the organization's first capital campaign that raised $11.9 million (against a $10 million goal) to build an endowment and fund repertoire expansion. At Ballet West, Mr. Scolamiero is set to implement a newly completed strategic plan and excited to guide a growing and robust Company.