From the Artistic Director
From the Artistic Director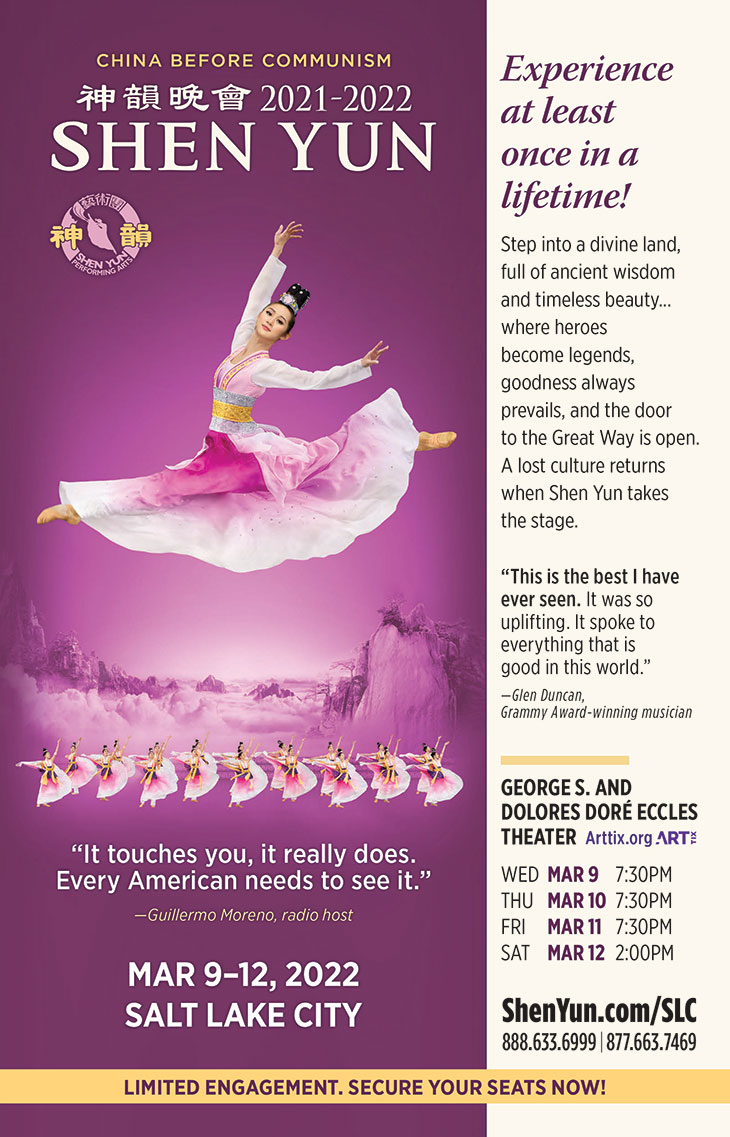 ---
Adam Sklute
---
Artistic Director, Ballet West
Welcome to Willam Christensen's renowned and magical ballet, The Nutcracker.
On Christmas Eve in 1944, Ballet West's founder, "Mr. C," presented the first full-length American production of this holiday treat in San Francisco, thus beginning a national tradition. After moving back to Utah, in 1954, he premiered it with his newly formed Utah Civic Ballet, the predecessor to Ballet West and for every holiday season between then and 2019 it had a solid unbroken run making it the longest running Nutcracker in America and perhaps the world.
Sadly, last season in 2020 we were not able to present Mr. C's perennial classic live and in person, so we are overjoyed to return this year to a live presentation of this beloved classic accompanied by our Ballet West orchestra.
Last year, however, while we were not able to produce The Nutcracker live, we were blessed to be able to bring it to audiences on television thanks to KSL TV and Kaleidoscope Productions. It was wonderful to keep our holiday tradition going remotely and we hope to continue to bring you our wonderful shows on TV and digitally, but nothing beats the experience of live theater.
With a cast of close to 50 adult performers and over 75 children in any given show, and approximately 40 musicians and singers producing the much-loved Tchaikovsky score, Mr. C's version of The Nutcracker is a feast for the eyes, ears, and the soul. It remains in many ways faithful to the original 1892 Russian concept, but he brings a uniquely American sensibility to the storytelling. This comes, I am convinced, from his years touring the country in Vaudeville.
Over his years as a director, Mr. C tinkered with his original work many times, changing sets and costumes four times, and even authorizing his successors to modify aspects of the choreography, but he never lost sight of what made his ballet magical – its joy, its humor, and its heart. It is a celebration of love, family, and humanity.
So welcome back to our live performances. We're grateful to be doing what we do best. Dance for you!
We wish you the happiest of holidays. Adam Sklute
Artistic Director
Ballet West
---
Since 2007, Adam Sklute has expanded Ballet West's outlook, repertoire, and visibility with exciting Company and world premieres, increased touring, heightened public exposure, and greater focus on the Ballet West Academy. He began his career with The Joffrey Ballet, rising through the ranks from dancer to Associate Director. His stewardship of Ballet West has been marked by both financial growth and elevated artistry, and was the subject of The CW Network's docu-drama, _Breaking Pointe_, which aired for two seasons. From September 2016 to October 2017, Sklute took on the dual position of CEO and Artistic Director overseeing both administrative and artistic operations of Ballet West. An internationally sought after teacher and adjudicator, Sklute has received numerous awards, including Utah's Enlightened 50 (2014), The Bronze Minuteman Award for Outstanding Service to Utah and The Nation (2015), and most recently Utah Diversity Connection's Business Award for outstanding commitment to diversity initiatives.