Profiles
Profiles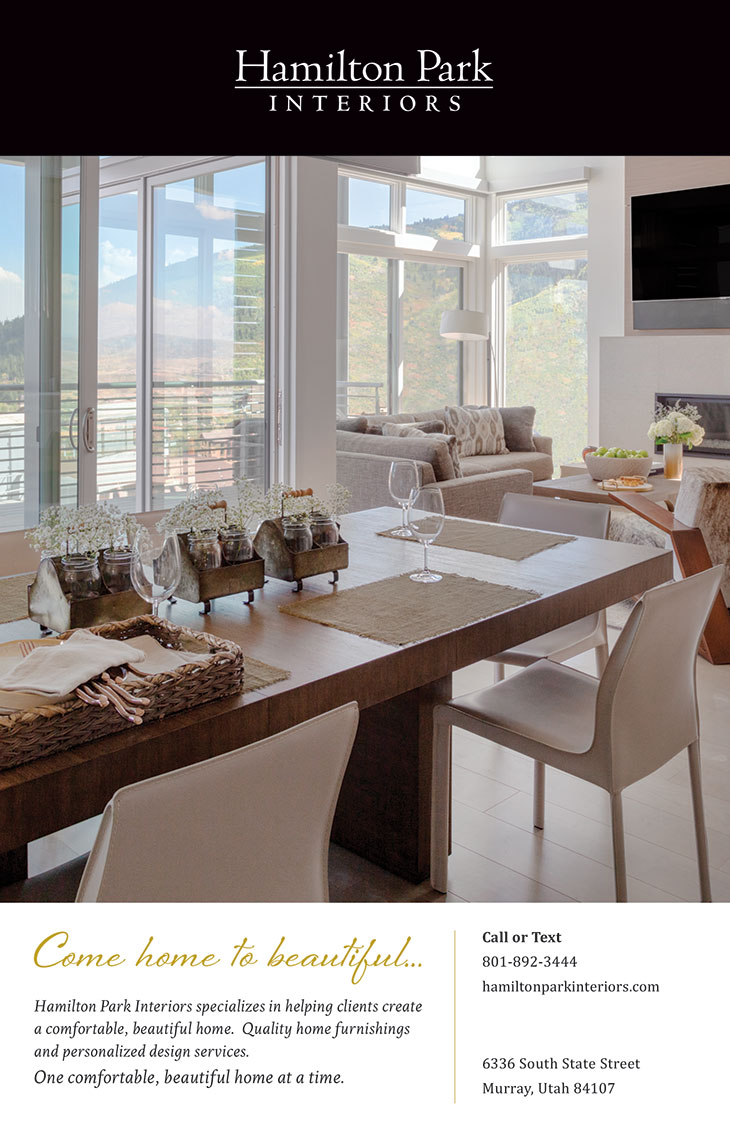 ---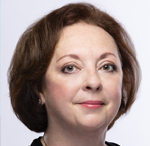 Pamela Robinson Harris
---
Choreographer and Principal Rehearsal Director
Born in Landstuhl, Germany, Pamela received her formative training at Central Pennsylvania Youth Ballet, Joffrey School of Ballet Summer Intensive, and National Academy of the Arts. Graduating early from high school at 17, she received her first job as an apprentice with Cleveland Ballet, followed by the State of Alabama Ballet in 1982 and Ballet Mississippi in 1984. Pamela joined Ballet West in 1985, advancing to the rank of Principal in 1988. In 1997, Pamela joined the Ballet West artistic staff as a Ballet Master. She served from 2006-2007 as Ballet West's Interim Artistic Director. She has collaboratively choreographed many ballets for Ballet West's Family Classics series - The Little Mermaid, Aladdin, and Beauty and the Beast with Peggy Dolkas, Snow White with Christopher Sellars, and now The Glass Slipper. She has also reworked major sections of Ballet West's productions of The Sleeping Beauty, Swan Lake, and Giselle, and has choreographed for Ballet West II and the Ballet West Academy Professional Training Division. Pamela has now been with Ballet West for over 36 years, and continues to serve as the company's Principal Ballet Master.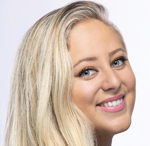 Peggy Dolkas
---
Choregrapher
Born in Auburn, California, Peggy studied under Sheila Humphreys from The Royal Ballet of London. For four years, she trained at Canada's National Ballet School in Toronto, where she graduated with honors, earning the Peter Dwyer Scholarship Award and the Christopher Ondaatjie Ballet Prize. Peggy danced for the National Ballet of Canada from 2000-2002, and in 2003 joined Ballet West. Peggy was promoted to Soloist in 2005 and performed numerous principal roles, including Aurora, Giselle, Odette/Odile, and Juliet in the world premiere of Jonas Kåge's Romeo and Juliet. She earned "Top 25 To Watch" in Dance Magazine, "Best Choreography" at the YAGP, and "Best Choreographer" in the Salt Lake City Arty's Awards. Nevada Ballet Theatre invited Peggy to join the Artistic Staff as Ballet Mistress from 2013-2015, during which she staged Cynthia Gregory's Swan Lake Act II and James Canfield's The Nutcracker, and Giselle. She co-choreographed The Little Mermaid (2012), Aladdin (2013), and Beauty and the Beast (2016) with Pamela Robinson-Harris for Ballet West's annual Family Series, which have since been staged at Cincinnati Ballet and Longview Ballet Theatre. In 2018, she won the Utah Arts Festival Commission Award for her work Empatizzare. Peggy joined the Ballet West Artistic Staff in 2015 until 2019 as Associate Director of Ballet West II and choreographed, staged, and coached both Ballet West II and the Main Company.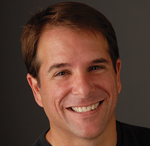 Mark Goldweber
---
Choreography, Acts I and III
Mark Goldweber joined the Joffrey Ballet in 1975 as a member of Joffrey II, and he was invited to join the main Joffrey Ballet in 1977. His first role was the "Boy in Blue" in the Joffrey recreation of Sir Frederick Ashton's Les Patineurs, which he later reprised for public television's Dance In America series. Throughout his career, Goldweber has had the honor of working personally with such great choreographers and Ballet Masters as Robert Joffrey, Antony Tudor, Agnes DeMille, Celia Franca, Twyla Tharp, Paul Taylor, Yuriko, Georgette Tsinguirides, Michael Somes, Alexander Grant, Brian Show, and Wendy Ellis. He was the founding Ballet Master for Oregon Ballet Theatre and was Ballet Master and Director of Apprentices for The Joffrey Ballet from 1996-2007 before accepting the positions of Ballet Master and Director of Ballet West II. Goldweber has taught in the Joffrey Balle School summer program in New York City for several years and he played himself in Robert Altman's "The Company". Mark Goldweber was Ballet Master for Ballet West from 2007 until his passing in December 2011.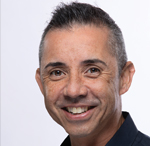 Calvin Kitten
---
Director of Ballet West II and Assistant Rehearsal Director
Calvin Kitten began his dance training at the California Ballet School in San Diego, and continued training at the State Ballet School in Tbilisi, Republic of Georgia, and at the Joffrey Ballet School in New York. Calvin joined the Joffrey Ballet in 1991. During his 19 years with the Joffrey, Calvin performed many principal and soloist roles while touring within the United States and internationally. Calvin has received two Ruth Page Awards, been featured on the cover of Dance Magazine, and appeared in numerous films. In 2010, Calvin joined the teaching faculty at the University of Utah's ballet department. Calvin joined the Ballet West artistic staff as Director of Ballet West II in 2015.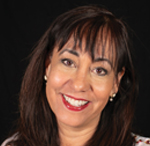 Evelyn Cisneros-Legate
---
Director of Frederick Quinney Lawson Ballet West Academy
Native Californian Evelyn Cisneros began studying ballet to overcome her profound shyness. After completing summer scholarships with the San Francisco Ballet School and the School of American Ballet, she began her apprenticeship with the San Francisco Ballet in 1976. She joined the Company in 1977 and soon began dancing principal roles, becoming a muse to the talents of Michael Smuin. Her repertoire with San Francisco Ballet included leading roles in both classical and contemporary pieces. Cisneros has been featured on the covers of several dance publications and received numerous awards for community activism and artistic achievements. She has honorary doctorate degrees from Mills College and the University of California at Monterey Bay. Cisneros retired from the San Francisco Ballet in 1999, and in 2001 she was appointed Ballet Education Coordinator in the San Francisco Ballet Center for Dance Education. She is currently on faculty at the University of California Irvine and has staged ballets for Val Caniparoli and Michael Smuin for numerous ballet companies. Cisneros co-authored "Ballet for Dummies" with conductor Scott Speck. She is married to retired principal dancer Stephen Legate, and their two children are their ultimate accomplishments and joy.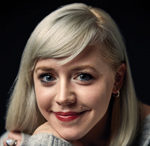 Courtney Hellebuyck
---
Academy Artistic Liaison and Student Rehearsal Director
Courtney Hellebuyck began her professional ballet training at The San Francisco Ballet School. She progressed through all of the levels and was then invited to be a part of the inaugural year of the San Francisco Ballet Trainee Program. She then went on to dance professionally with Pennsylvania Ballet, and toured to Edinburgh, Scotland in Christopher Wheeldon's "Swan Lake". From there, Courtney joined Smuin Ballet, under the Direction of Michael Smuin, where she danced in several World Premiere's created on her by Michael. Ms. Hellebuyck then went on to join Cincinnati Ballet, and danced many leading roles including "Bomb Squad Girl" in Twyla Tharp's "Upper Room", "Marie" in Val Caniparoli's "Nutcracker", & "Demi-Soloist" in Balanchine's "Theme and Variations". After retiring from the stage, Courtney became Full-Time Academy Faculty + Adult Programming at the Otto M. Budig Academy at Cincinnati Ballet. She has been certified to teach in Group Fitness from A.F.A.A. partnered through N.A.S.M. and has been certified in Barre Fitness at The Ballet Physique Fitness Studio. Courtney has taught every Division at Cincinnati Ballet including Company Class, as well as a being a Rehearsal Assistant for Nutcracker, Aladdin, Beauty & the Beast, Snow White, and the World Premiere of Victoria Morgan's Dancing to Oz. In August 2020, Ms. Hellebuyck became the Associate Artistic Director of Eastern Connecticut Ballet under the direction of Gloria Govrin, where she choreographed for ECB's Virtual Nutcracker, as well as Spring Showcase. Courtney is thrilled to now be Ballet West's Student Rehearsal Director, where she can bring her knowledge and experience to the students, to bring to the stage for each and every performance.