From the Executive Director
From the Executive Director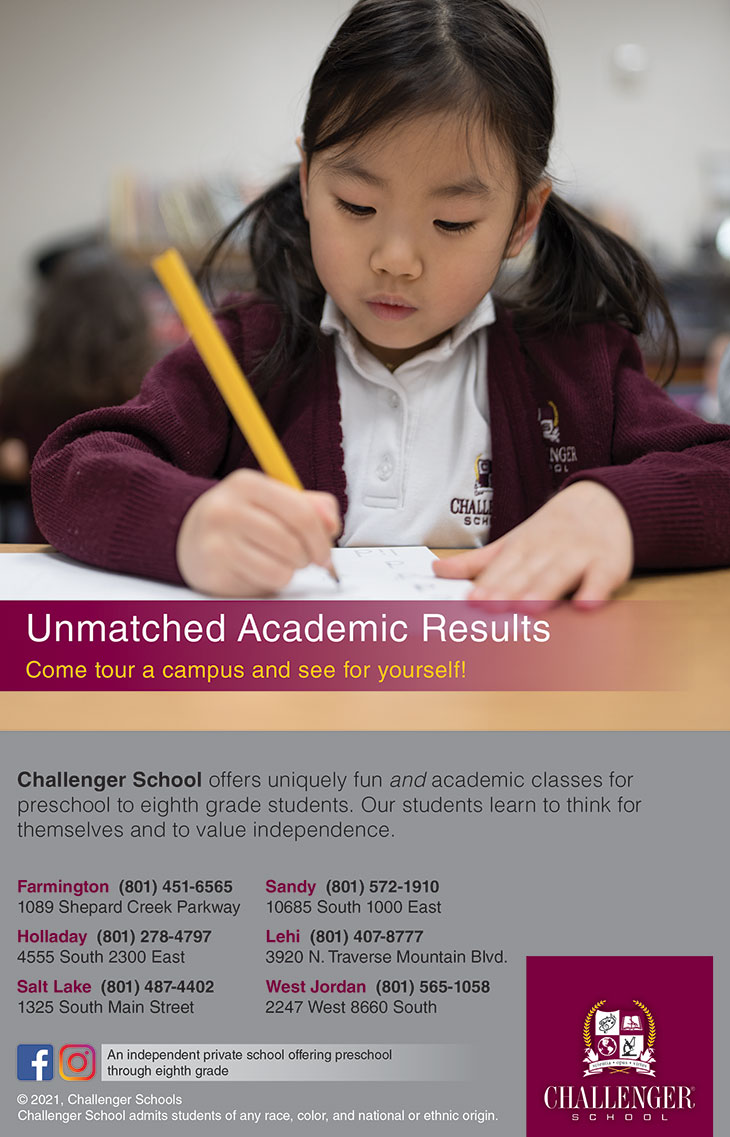 ---
Michael Scolamiero
---
Executive Director
Welcome back to live performances with Ballet West! Though the company has continuously performed and educated using every digital avenue during this pandemic, how wonderful it feels to be back in the Janet Quinney Lawson Capitol Theatre!
Part of our Family Series, this production of The Little Mermaid is especially tailored to young children and new audience members who may feel less familiar with the art form. Using a classic and well-known story that has inspired the beautiful costumes and scenery you'll see tonight, we hope it will underscore our message that ballet is for everyone, a timeless expression of the human spirit that can be enjoyed by alI. I am proud of our Ballet West family, especially our second company (Ballet West II), Training Division and Academy students for furthering this ideal onstage as well as in classrooms across the state.
You will notice the many young dancers in this performance. Their skill level and professionalism reflect the ways in which our Frederick Quinney Lawson Academy has expanded and grown exponentially over the years, attracting students from nearly every state in the country and even many international students. Academy satellite locations can now be found in Lehi and Park City, and we are thrilled to announce a new location for our Summit County campus under the direction of Ballet West First Soloist Allison DeBona as Principal.
Summit County is a hub for the arts, and we're honored to help continue its growth by bringing Ballet West training to children and adults alike. Students of the Academy have access to renowned faculty and distinguished guest teachers, the opportunity to train alongside professional dancers from the main Company and enjoy the benefits of being associated with and performing alongside a dance organization that is recognized around the globe.
During this pandemic, many arts organizations faced an uncertain future. However, our community made it clear that Ballet West is integral to Utah's quality of life, to its fabric and to its future. We thank the many individuals, foundations, corporations, government officials, employees and volunteers who helped ensure that this company remained for future generations to enjoy. To that end, we roll out this exciting rendition of The Little Mermaid.
Sincerely,
Michael Scolamiero
Executive Director
---
Michael Scolamiero joined Ballet West in 2017 after an extensive international search led by Michael Kaiser, President Emeritus of the John F. Kennedy Center for the Performing Arts. Mr. Scolamiero previously served as Executive Director of Miami City Ballet for three years, during which time the organization achieved a significant reduction in debt, as well as robust growth in ticket revenue, contributions, and touring income. Prior to Miami City Ballet, Mr. Scolamiero was Pennsylvania Ballet's Executive Director for 17 years, the longest tenure in the Company's history and among the longest of any leader of a major ballet company. During his tenure, Mr. Scolamiero led the organization's first capital campaign that raised $11.9 million (against a $10 million goal) to build an endowment and fund repertoire expansion. At Ballet West, Mr. Scolamiero is set to implement a newly completed strategic plan and excited to guide a growing and robust Company.