From the Artistic Director
From the Artistic Director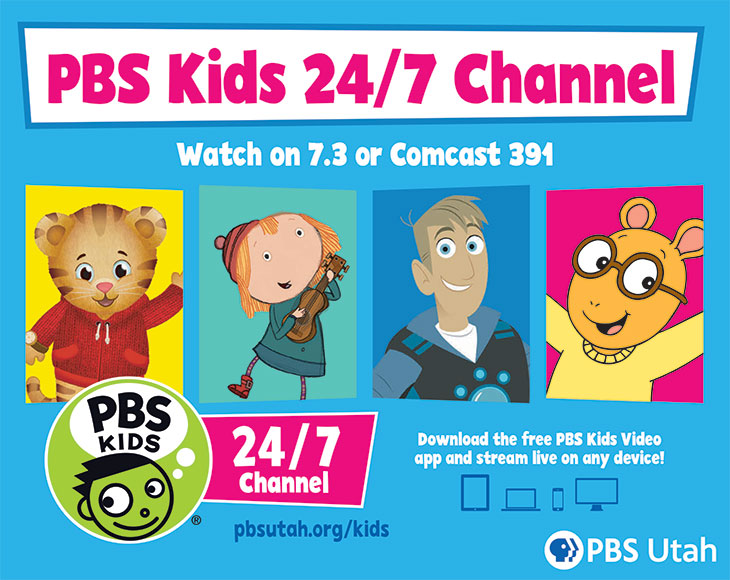 ---
Adam Sklute
---
Artistic Director, Ballet West
Welcome to Ballet West's The Little Mermaid!
We are overjoyed to welcome you back to the theater! As we've come to appreciate over the past eighteen months, nothing matches the thrill of attending a live performance. While Ballet West has found ways to continue performing through the pandemic, we simply could not bring our audiences the grand scale productions we love to offer. Ballet is an amazing art form that encompasses dance, music, art, athletics, storytelling, as well as theater. It can transport us to another world, and it can take us away from the pressures of our daily lives.
How wonderful it is to be able to extend this gift to even our youngest audience members. To move, engage and delight individuals of all ages is the motivation behind Ballet West's Family Series events. Fine arts can play a critical role in a child's development, enhanced when families enjoy them together.
To inspire our many young audience members, we bring you one of the world's great fairy-tales, The Little Mermaid in a condensed format that runs just over one hour including an intermission. Although ballet tells it's own story through dance and pantomime, we have chosen to incorporate narration in Hans Christian Andersen's timeless tale to add clarity to the action on stage. Recognizing the many Spanish speaking members of our community, we hope that Saturday evening's Spanish narration reflects the sentiment we share that ballet is for everyone and everyone should feel welcome.
Music is an important component of any ballet, and Leo Delibes' exquisite composition, originally written for another, rarely-performed 19th Century ballet, Sylvia, seemed the perfect choice. Choreographers Pamela Robinson-Harris and Peggy Dolkas have done a brilliant job bringing out the charm, humor and pathos that this score and the story invoke. Our design team has also created a spectacular world of undersea kingdoms, waves, ships and palaces. Performing this work are the wonderful, up-and-coming artists of Ballet West II and many talented students from all levels of our Ballet West Academy.
I hope you agree that the final result is a production filled with humor, sadness and beauty. Ballet West aims to create works that will remain fondly in your family's memories for many years to come. I hope you find our production of The Little Mermaid to be one of them.
Thank you for your patronage, Adam Sklute
Artistic Director
Ballet West
---
Since 2007, Adam Sklute has expanded Ballet West's outlook, repertoire, and visibility with exciting Company and world premieres, increased touring, heightened public exposure, and greater focus on the Ballet West Academy. He began his career with The Joffrey Ballet, rising through the ranks from dancer to Associate Director. His stewardship of Ballet West has been marked by both financial growth and elevated artistry, and was the subject of The CW Network's docu-drama, _Breaking Pointe_, which aired for two seasons. From September 2016 to October 2017, Sklute took on the dual position of CEO and Artistic Director overseeing both administrative and artistic operations of Ballet West. An internationally sought after teacher and adjudicator, Sklute has received numerous awards, including Utah's Enlightened 50 (2014), The Bronze Minuteman Award for Outstanding Service to Utah and The Nation (2015), and most recently Utah Diversity Connection's Business Award for outstanding commitment to diversity initiatives.