From the Artistic Director
From the Artistic Director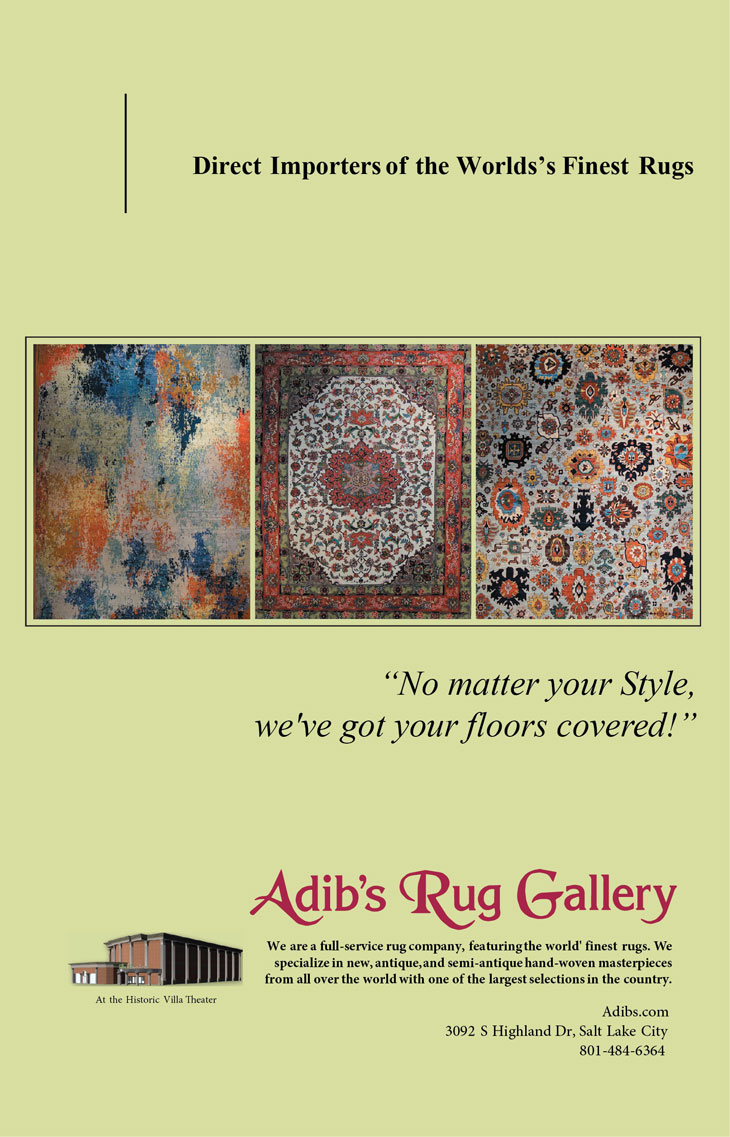 ---
Adam Sklute
---
Artistic Director, Ballet West
Welcome to The Sleeping Beauty with brand new sets for the first time since Ballet West's initial production of this great classic in the mid-1980's.
In so many ways, Peter Ilyich Tchaikovsky's name is synonymous with ballet. More often than not, when we think of ballet music, his exquisite melodies come to mind. But it is interesting to think that Tchaikovsky actually only composed three ballet scores. His first, Swan Lake in 1876, was initially met with relatively negative reviews. It was considered too melodramatic and unstructured for a ballet. His second ballet, The Sleeping Beauty in 1889, was hailed as a success, both for its elegant orchestrations and its soaring themes, but was long and somewhat unwieldy. Tchaikovsky's last ballet, The Nutcracker in 1892, was first thought to be too simplistic, underdeveloped, and not profound enough.
Sadly, Tchaikovsky did not live long enough to see his now-revered ballet scores become the most enduring music for the art-form; The Nutcracker and Swan Lake perhaps becoming the most popular ballets of all time.
But it's of The Sleeping Beauty that Tchaikovsky was proudest. Indeed, many consider this score one of the finest of all of his works with its beautifully developed themes and leitmotifs. There is a purity to this score. That beauty and purity translates to the dance originally choreographed by Marius Petipa, that makes it one of the most demanding ballets ever performed. Even in its many adaptations over the years, it still requires absolute clarity, specificity, and control, all while creating believable characters to tell the beloved fairy tale. This is not just from the leads, but from the entire cast of company and students. For all these reasons, The Sleeping Beauty is considered by many in the dance world to be the supreme test for any classical ballet company.
Over the years, Ballet West has presented three different versions of The Sleeping Beauty. In 1986, the company unveiled its first version, originally conceived by the former Artistic Director Bruce Marks, and put on the stage by his successor John Hart CBE, with staging by Denise Schultz and Louis Godfrey. This production brought the elegance and stylistic specificity of the English school of dance and England's long history with the ballet. In 2000, my predecessor, Jonas Kåge, produced his own version drawing on his broad history with "Beauty," having danced and directed the work with American Ballet Theatre and around the world.
In 2011, I decided to redo this monumental work, and my goal was to adhere to its many traditions, but bring out the fairy tale magic of the ballet and its emotional heart by distilling the characters' qualities and emphasizing their archetypal nature. I enlisted our Principal Rehearsal Director Pamela Robinson-Harris to re-choreograph sections of the Prologue and Act 2 and our late Rehearsal Director Mark Goldweber to do the same with Acts 1 & 3. Together, we reinvented Ballet West's Sleeping Beauty in a way that maintained and honored a broad scope of historical stylistic details but, brought a contemporary energy to the storytelling. For example, the first entrance of the fairies that bless and guard the princess Aurora. In historic versions, they walked on - elegantly escorted by their cavaliers, who were dressed very much like classical ballet princes. In our version the fairies are lifted in uniquely and differently – almost as if they are flying in through the windows. Their cavaliers also look much more elven and magical. We also re-envisioned the evil fairy Carabosse to be as young and beautiful as her sisters – just evil to the core.
I also worked closely with our Director of Costume Production Emeritus, David Heuvel, to reimagine the costumes in a more fanciful way and incorporate many of the different storybook characters from Charles Perrault, who wrote this version of The Sleeping Beauty in the late 1600s. With each successive presentation over my fifteen-year tenure, we have continued to modify the overall look of the costuming to further individualize the cast.
Now, I am thrilled to introduce a new take on the sets by renowned set designer Alain Vaes for the Prologue, Act 1, and Act 3. He ingeniously moves us from the late 17th century courts of Aurora's birth and her sixteenth birthday to 100 years later when she is awakened by the kiss of true love and celebrates her wedding to the prince. His vibrant vision for the sets is designed to work with Heuvel's magical costumes to create a dynamic new look for this beloved classic.
The Sleeping Beauty is a ballet with great history. It is also a fairytale. Every time we revive it, I find more and more layers to bring out. Each new revival gives us an opportunity to further distill subtle aspects of technique that enhance the characters, with the ultimate goal of creating an exciting and nuanced story that is recognizable and surprising at the same time. With the exciting addition of these new sets, we continue to expand on this majestic work, while honoring its legacy.
As always, it is with deep gratitude to our donors and patrons for your generosity. Your gifts, both large and small, help to make this art form eternal. My sincere thank you for allowing us to tell timeless stories, to delight young and old, and to dream of a bright future.
Sincerely, Adam Sklute
Artistic Director
Ballet West
---
Since 2007, Adam Sklute has expanded Ballet West's outlook, repertoire, and visibility with exciting Company and world premieres, increased touring, heightened public exposure, and greater focus on the Ballet West Academy. He began his career with The Joffrey Ballet, rising through the ranks from dancer to Associate Director. His stewardship of Ballet West has been marked by both financial growth and elevated artistry, and was the subject of The CW Network's docu-drama,
Breaking Pointe
, which aired for two seasons. From September 2016 to October 2017, Sklute took on the dual position of CEO and Artistic Director, overseeing both administrative and artistic operations of Ballet West. An internationally sought-after teacher and adjudicator, Sklute has received numerous awards, including Utah's Enlightened 50 (2014), The Bronze Minuteman Award for Outstanding Service to Utah and The Nation (2015), and Utah Diversity Connection's Business Award for outstanding commitment to diversity initiatives. Most recently, Sklute was included in
Deseret Magazine's 25 Changemakers of the West
for his efforts to build greater equity and inclusion in classical ballet.
---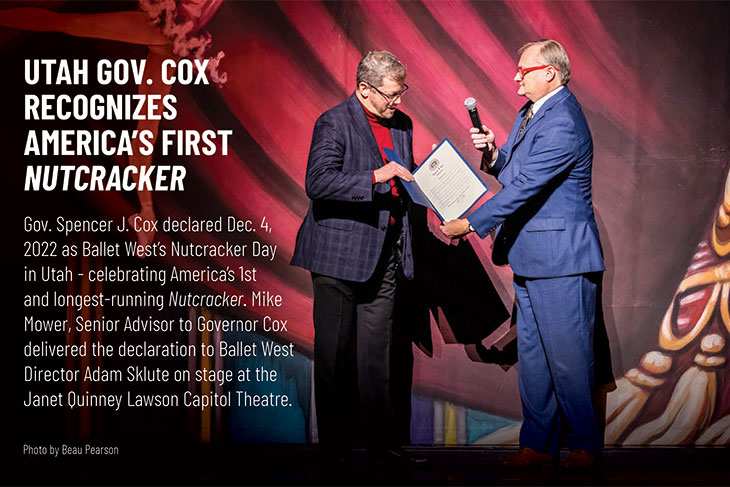 ---