Profiles
Profiles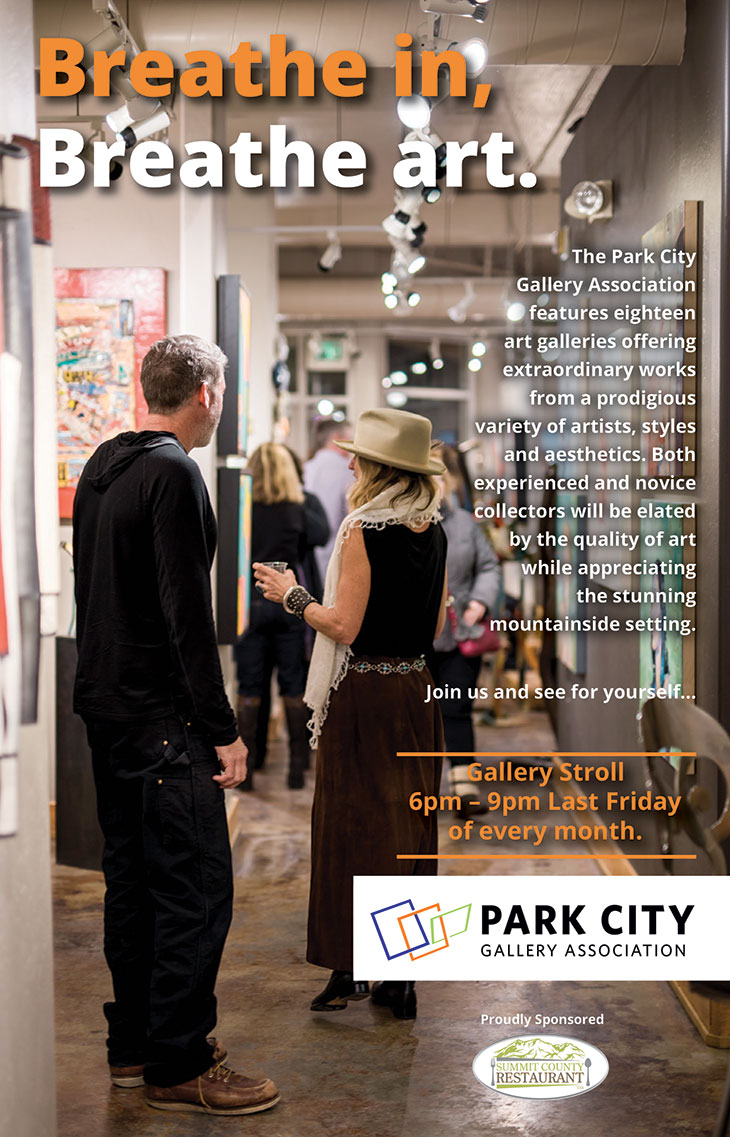 ---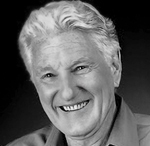 Michael Smuin
---
Conductor
In 1994, Michael Smuin set out to "infuse ballet with the rhythm, speed, and syncopation of American popular culture," and Smuin Contemporary Ballet (née Smuin Ballets/SF, or more recently, Smuin Ballet) was born. Michael Smuin's vision lives on following his sudden passing in 2007, and the Company continues to push the boundaries of contemporary ballet within a distinctly modern style, combining classical ballet training, technique, and artistry with uncommon physicality and expression.
Company Founder Michael Smuin was born on October 13, 1938, in Missoula, Montana. Smuin studied tap dancing as a child and became instantly enamored with ballet when his mother took him to see the Ballets Russes on tour at the University of Montana. At the age of 15, Smuin moved to Salt Lake City to study dance on scholarship at the University of Utah. A few years later, San Francisco Ballet director Lew Christensen recruited Smuin for San Francisco Ballet, where he danced for six years. Smuin took a leave of absence from the company in 1962 to relocate to New York, where he performed in Bob Fosse's Little Me on Broadway. During this time, Smuin created a nightclub act with his then-wife and fellow dancer Paula Tracy. Their "well-disguised ballet," as Smuin would call it, toured widely and was billed alongside such entertainers as Louis Armstrong, Peggy Lee, and Frank Sinatra. The act later appeared on television on The Ed Sullivan Show, The Hollywood Palace, and Bell Telephone Hour, among others. Smuin joined American Ballet Theatre in 1965, where he choreographed Pulcinella Variations, The Catherine Wheel, Eternal Idol and several other pieces for the company before returning to San Francisco in 1973. During his years in New York he also worked with Leonard Bernstein, choreographing Candide.
Smuin spent 12 years as a choreographer and co-director of San Francisco Ballet, a period that coincided with his direction of Sophisticated Ladies on Broadway. Smuin served as Artistic Director of San Francisco Ballet until 1985, and was instrumental in raising the company's profile in the international arts community. His ventures included serving as co-chairman of the National Endowment for the Arts dance panel (1979-1981), staging a performance at the White House, and presenting his Romeo and Juliet and his Emmy Award-winning feature A Song for Dead Warriors for PBS's Dance in America program. In 1988, Smuin received both a Tony and a Drama Desk Award for his choreography for Anything Goes.
Outside of ballet and Broadway, Smuin choreographed several Francis Ford Coppola films, some of which include Rumble Fish, The Cotton Club and Bram Stoker's Dracula. His choreography can also be seen in such films as A Walk in the Clouds, The Joy Luck Club, The Fantastiks, and Star Wars: Episode VI – Return of the Jedi (Special Edition).
Michael Smuin's ballets are currently in the repertories of major dance companies around the country. After founding Smuin Contemporary American Ballet in 1994, he created 40 new works for his company alone. His creations ranged from classical, as seen in his acclaimed September 11th tribute, Stabat Mater (2002), and Carmina Burana (1997), to the innovative Bluegrass/Slyde with its revolving-pole set, to one-act story ballets like Pinocchio (1999) and Zorro (2003). Many of Smuin's ballet's boast a touch of Broadway flair, such as his wildly popular Dancin' With Gershwin (2001) and Fly Me to the Moon (2004).
Smuin passed away suddenly on April 23, 2007, surrounded by his dancers while teaching company class. Michael Smuin's vision, style, and energy remain with the Company to this day.
"Essentially, my creative medium consists of bodies, light, and music." –Michael Smuin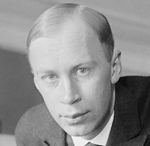 Sergei Prokofiev
---
Composer
Sergei Prokofiev first received piano instruction from his mother, who also encouraged him to compose. After studying with Glière, he passed the entrance examination at the St. Petersburg Conservatory. There, he studied with Rimsky-Korsakov and Liadov. He also formed a lasting relationship with Sergei Diaghilev, who arranged Prokofiev's first performance outside Russia (in Rome, in 1915). His opera The Love of the Three Oranges and the Third Piano Concerto both premiered in Chicago in 1921. In Paris, where Prokofiev settled, Diaghilev produced his ballets from 1921-1932. After returning to Russia, Prokofiev composed Peter and the Wolf, the opera War and Peace, and the ballets Romeo and Juliet and Cinderella. His death, on March 5, 1953, was largely overlooked due to the death of Stalin that very same day.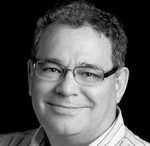 David Heuvel
---
Costume Design
David Heuvel continues to have an illustrious career in costume design and production that has taken him to every corner of the globe. Five decades ago, David started as an apprentice at the Opera Theatre in Pretoria, South Africa. He quickly moved up the ranks in the state-run arts organization to become the director of the costume shop for PACT Ballet.
In 1979, then-artistic director of Ballet West, Bruce Marks invited David to head the fledgling company's costume shop. Under Marks, David helped build the reputation of Ballet West from a regional ballet company, to one with international stature. The company was receiving worldwide acclaim, with international tours, daring new works, and notable artistry on stage, from the dancers, and yes, the costumes.
The Ballet West costume shop, under David's direction, is unparalleled. Today, few companies have the luxury of the vast talent and experience that David offers. From cohesive designs with historical accuracy, to the tactile ability to dye garments, David's costume shop is the definition of full-service. "My philosophy is that the costume must move with the dancer," says David. "If they touch the stage feeling comfortable and regal, I have done my job."
Apart from David's work with Ballet West, he has designed and built costumes for ballet companies both nationally and international, including Ballet Du Nord (France), Alberta Ballet, Ballet Met, Singapore Ballet, Oregon Ballet Theatre, Atlanta Ballet, American Repertory Ballet, Carolina Ballet, Ballet Hawaii, Nashville Ballet, and Ballet Memphis.
In December 2018, he received Governor Gary Herbert's prestigious Artist Award for Visual Arts.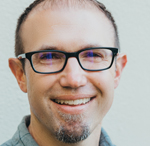 Jim French
---
Lighting Design
Jim French designs lighting for the performing arts and live events, with work seen in twenty five countries around the globe. Highlights of Jim's work in dance include over fifteen world premieres for San Francisco Ballet, nine seasons as resident designer for Cedar Lake Contemporary Ballet, and long running collaborations with the choreographers Val Caniparoli, Pascal Rioult, and Amy Seiwert, with vertical dance company Bandaloop, and with Ballet West. At home in the San Francisco Bay Area, he has collaborated with Alonzo King Lines Ballet, RAW Dance, Shotgun Players, Kronos Quartet, Joe Goode Performance Group, ODC Dance, Post:Ballet, SF Danceworks, Imagery, Sacramento Ballet, Marin Theater Company, West Edge Opera, and has been house LD at SF Jazz. Favorite credits from further afield include Finnish National Ballet, Ballett Basel, Hubbard Street Dance Chicago, Pacific Northwest Ballet, Playwright's Horizons, Carte Blanche, Royal Ballet of Flanders, and LA Dance Project. Jim designed lighting for the 2018 Global Climate Action Summit, and volunteers for Dancers Responding to AIDS and Bike East Bay.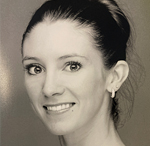 Rachel Viselli
---
Guest Artist
Rachel began her classical ballet training as a young girl at the Casalino School of Creative Arts in Salt Lake City. She first appeared with Ballet West at the age of eight in The Nutcracker and later performed the lead role as Clara. At fifteen she began training under Willam Christensen (co-founder of Ballet West) and joined the company as an apprentice. Shortly thereafter she was promoted to the main company where she danced for five years. She then accepted a position with the San Francisco Ballet where she quickly rose through the ranks and was awarded a position as Principal dancer. While there, she performed a variety of classical and contemporary works throughout the world. She danced under notable choreographers such as Christopher Wheeldon, William Forsythe, Val Caniparoli, Helgi Tomasson, and Julia Adams. Her most memorable roles while in San Francisco were Aurora in Sleeping Beauty, Myrtha in Giselle, leads in Balanchine's Apollo and Diamonds, and a lead role in David Bentley's Dance House. She retired in 2009, is the proud mother of two beautiful girls, and lives in Colorado with husband Matt Cavanaugh. Rachel is thrilled to perform again on Ballet West's stage where she began her impressive career.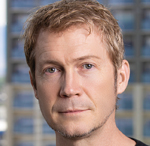 Jeff Rogers
---
Guest Artist
Born in Virginia in a southern military family, Jeff Rogers began his early training at the age of nine in Germany under Maureen Gergun, a former Soloist from the Royal Ballet in London. He then continued his formation at the Olaker Youth Civic Ballet in Chester, Virginia, under Christine Parks, an original member of the Ballet Society, which became the American Ballet Theatre.
Rogers was awarded full scholarships to the School of American Ballet in New York where Jeff trained under renowned teachers Stanley Williams, Andrei Kramirevsky and Richard Rapp. On another full scholarship at the National Academy of Arts in Illinois, he completed his formation in the Vaganova, Bournonville and Cecchetti techniques, working with such great teachers as Petrus Bosman, Georgina Parkinson and Valerie Taylor of the Royal Ballet and Francesca Corkle of the Joffrey Ballet, Larissa Skylanskya, Flemming Halby and Toni Lander and Erik Bruhn of The Royal Danish Ballet.
The honor being one of the first recipients of the prestigious Princess Grace Foundation Award for Artistic Excellence in dance, ultimately lead Rogers to a long career as Principal dancer with Ballet West in Salt Lake City under the artistic directorships of Bruce Marks, John Hart and Jonas Kåge.
Rogers has danced all of the major principal roles in the classical repertoire from Albrecht to Siegfried as well as in the best contemporary works by renowned choreographers including Val Caniparoli's The Lady of the Camellias and Lambarena, John Neumier's Age of Anxiety,Eugene Loring's Billy the Kid, John Butler's Carmina Burana, Paul Taylor's Company B, Antony Tudor's The Leaves are Fading, Hans Van Manen'sPolish Pieces, and William Forsythe's Artifact II.
Currently a Principal teacher the Ballet West Academy, company teacher for Ballet West, and a Master Teacher and Judge for the world renowned YAGP, he has also been an adjunct professor for the University of Utah's Dance Department. Rogers also teaches at companies and schools nationally and internationally in Berling and Enligh National Ballet School. His most current guesting was at Staatliche Ballettschul.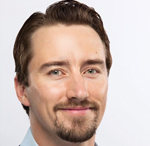 Christopher Sellars
---
Guest Artist
Christopher grew up at his parents' dance school in Huntington Beach, California. In 2005, he was offered a contract with Ballet West II and after one year he was promoted into the company. He quickly rose through the ranks and was eventually promoted to a First Soloist with Ballet West. During a fifteen year career, Christopher has performed countless leading roles, been a regular teacher with the Ballet West Academy, and was Interim Director of Ballet West II for two years. Filled with gratitude, Mr. Sellars retired his duties as a full time dancer with Ballet West in December of 2019 and is now Principal Faculty and Trainee Division Coordinator with Ballet West Academy.
In addition to dancing and teaching throughout the years, Christopher is an honored judge for Youth America Grand Prix and his influence on students training extends throughout the country.