From the Executive Director
From the Executive Director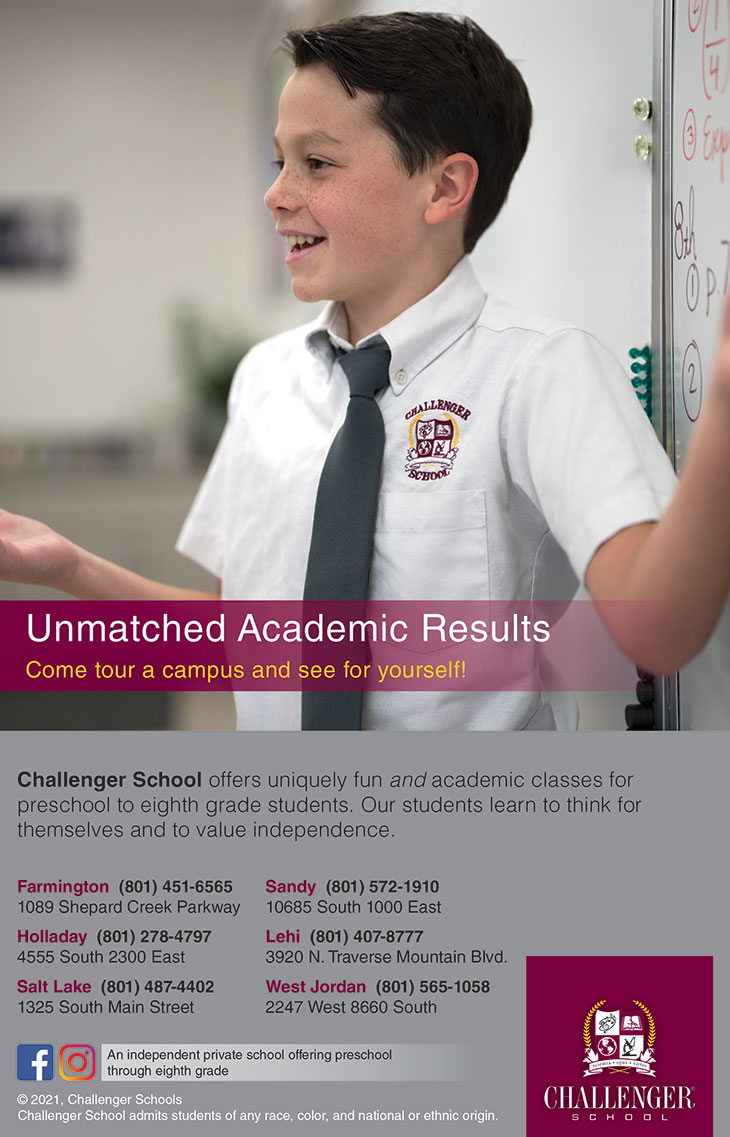 ---
Michael Scolamiero
---
Executive Director
Romeo & Juliet is one of my favorite works in the ballet repertoire, primarily because Prokofiev's score is (in my humble opinion) the most incredible ballet score ever written. My praise for Romeo & Juliet's music is not intended as a slight to the great scores Tchaikovsky composed for Swan Lake, The Sleeping Beauty, or The Nutcracker. I absolutely love those works and enjoy them every time I hear them. But Prokofiev has captured something extraordinarily special in Romeo & Juliet, a mixture of pathos, romance, and conflict that keeps audiences riveted to the dance and the plot unfolding on stage.
I am particularly excited to see Michael Smuin's version of Shakespeare's tale since every Company I have had the honor of leading has performed John Cranko's choreography, and in fact Ballet West's Romeo & Juliet, performed in 2016, was Mr. Cranko's version. Thanks to a partnership with Sacramento Ballet (the co-owner of this production), Ballet West has invested in new sets, drops and props, and David Heuvel has once again worked his magic in designing some costumes and new headpieces for this production. Adam Sklute's goal of expanding the number of full-length ballets owned by Ballet West is one I have gladly embraced. The more options we have for our audiences, the less frequently we repeat ballets. Furthermore, our productions are also available to rent to other companies, which provides Ballet West with income to maintain our sets and costumes and invest in new productions.
As many of you may know, our recent performances of Willam Christensen's The Nutcracker were resounding artistic and financial successes. Revenue was the highest in more than 25 years, likely aided by the dark stage in December 2020, which created unprecedented demand for this enchanting production that had been performed in America for 75 consecutive years. It is especially heartwarming to see such enthusiasm amidst the current environment, and we are grateful for the outpouring of support from those of you who attended and the many generous donors who sponsored performances.
The pandemic has affected all of us, some more profoundly than others. At Ballet West, we have worked hard to balance the health and safety of our employees, and that of our audiences and patrons, with the need to responsibly move forward and share our art with you. We honestly feel we have accomplished that, thanks to the tremendous efforts of many. Our dancers, orchestra and production staff have embraced our safety protocols thus making these performances possible. Their willingness to partner with us to fulfill our mission amidst these unusual times is difficult to adequately express in words. Our patron services team has worked countless hours reseating patrons and making our audiences feel appreciated and valued. And our Board has fully supported the path Adam and I have chosen during the pandemic with financial and moral support. I could not ask for a better organization of caring, dedicated professionals and volunteers to work with through such an unprecedented period.
Romeo and Juliet may die (spoiler alert!) but the resilience of Ballet West will keep this unique and storied company alive for decades to come. Spring will be upon us in a matter of weeks, and so will more performances by Ballet West. Just as spring renews the earth our performances renew the soul. So please join us and share in the beauty of Ballet West's unique artistry, knowing you had a vital role in bringing it to the stage!
With appreciation and gratitude,
Michael Scolamiero
Executive Director
---
Michael Scolamiero joined Ballet West in 2017 after an extensive international search led by Michael Kaiser, President Emeritus of the John F. Kennedy Center for the Performing Arts. Mr. Scolamiero previously served as Executive Director of Miami City Ballet for three years, during which time the organization achieved a significant reduction in debt, as well as robust growth in ticket revenue, contributions, and touring income. Prior to Miami City Ballet, Mr. Scolamiero was Pennsylvania Ballet's Executive Director for 17 years, the longest tenure in the Company's history and among the longest of any leader of a major ballet company. During his tenure, Mr. Scolamiero led the organization's first capital campaign that raised $11.9 million (against a $10 million goal) to build an endowment and fund repertoire expansion. At Ballet West, Mr. Scolamiero is set to implement a newly completed strategic plan and excited to guide a growing and robust Company.