Profiles
Profiles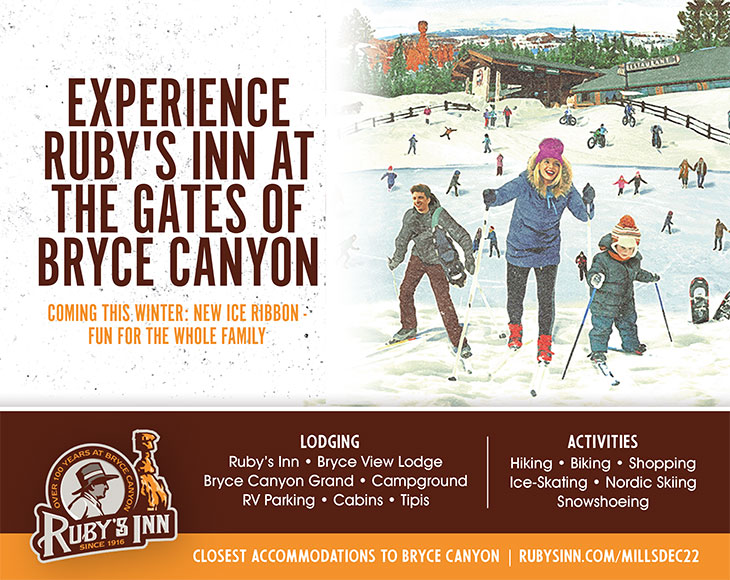 ---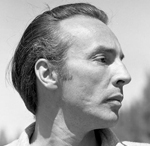 George Balanchine
---
Choreographer, Concerto Barocco
George Balanchine is regarded as one of the foremost contemporary choreographers in the world of ballet. He came to America in 1933 and established the School of American Ballet in 1934. In 1948, Balanchine established the New York City Ballet and presented its first program, which consisted of Concerto Barocco, Orpheus, and Symphony in C. Balanchine served as ballet master for the New York City Ballet from 1948 until his death in 1983, choreographing the majority of the productions the company has introduced since its inception. An authoritative catalogue lists 425 works created by Balanchine in his lifetime.
Balanchine's style has been described as neoclassical. A gifted musician himself, his response to Romantic Classicism was to deemphasize the plot in his ballets, preferring to let "dance and music be the star of the show." Nevertheless, tantalizing hints of a story color his ballets such as Apollo, Harlequinade, Liebeslieder Walzer, and La Sonnambula. The New York City Ballet and School of American Ballet remain dedicated to the preservation of Balanchine's ideals.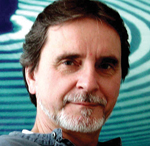 Jiří Kylián
---
Choreographer, Scenic and Costume Design
Since the early 1970s, the celebrated Czech choreographer has created 100 works – three-quarters for the Nederlands Dans Theater (NDT). His creations draw inspiration from many different sources, combine elements from diverse art forms, and defy categorisation. Kylián was the artistic director of the Nederlands Dans Theater from 1978 until stepping from the role in 1999 to become the resident choreographer until December 2009.
First smitten with the magic of circus, young Kylián started his studies as an acrobat. But, at the age of nine, he began training as a dancer at the Prague National Theatre ballet school. Six years later, in 1962, he was accepted at the Prague Conservatory and, in 1967-68, won a scholarship to London's Royal Ballet School. There he met the influential choreographer John Cranko, who offered him a contract with the Stuttgart Ballet, and encouraged him to pursue his choreographic career.
Venerated for his choreographic work for dancers of all age groups, Kylián has received many honours, including the "Nijinsky Award" in Monaco, and the "Legion d'Honneur" of France. In 2008 he was distinguished with one of the highest royal honors, the Medal of the Order of the House of Orange, given to him by Her Majesty the Queen Beatrix from the Netherlands. In 2006, he co-created a film, CAR-MEN, which was choreographed and filmed in the devastated landscape of a surface coalmine in the Czech Republic.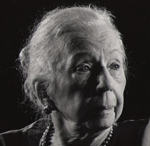 Agnes de Mille
---
Choreographer
Agnes de Mille achieved fame both as a dancer and choreographer. Among her masterpieces are Rodeo, in which she danced, Fall River Legend, and Three Virgins and a Devil. Miss de Mille changed the face of the American musical theatre with her choreography for Oklahoma!, which enjoyed a hit Broadway revival in 1979, One Touch of Venus, Bloomer Girl, Carousel, Brigadoon, Gentlemen Prefer Blondes, Paint Your Wagon, and other memorable shows. Miss de Mille directed and choreographed Allegro, The Rape of Lucretia, Out of This World, and Come Summer, and she choreographed the film version of Oklahoma!
Her awards include three New York Drama Critics' Circle Awards, two Antoinette Perry (Tony) awards and The Handel Medallion in 1976, the highest award New York City gives. She had considerable success as a television figure, especially with an Omnibus series on ballet, and was the subject of an Emmy Award-winning documentary entitled Agnes: The Indomitable De Mille, produced by Dance in America/PBS. She has written a number of books including Dance To The Piper, And Promenade Home, To A Young Dancer, Lizzie Borden: Dance Of Death, Speak To Me, Dance With Me and Where The Wings Grow. She was a founding member of The American Ballet Theatre and her last ballets, The Informer and The Other were great successes for that company. She died in October, 1993 at the age of 88 in New York City.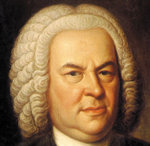 Johann Sebastian Bach
---
Composer
A magnificent Baroque-era composer, Johann Sebastian Bach has been revered through the ages for his work's musical complexities and stylistic innovations. Johann Sebastian Bach had a prestigious musical lineage and took on various organist positions during the early 18th century, creating famous compositions like "Toccata and Fugue in D minor." Some of his best-known compositions are the "Mass in B Minor," the "Brandenburg Concertos" and "The Well-Tempered Clavier." Bach died in Leipzig, Germany, on July 28, 1750. Today, he is considered one of the greatest Western composers of all time.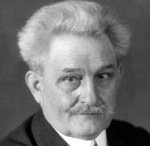 Leoš Janáček
---
Composer
Leoš Janáček, baptised Leo Eugen Janáček (1854 – 1928), was a Czech composer, musical theorist, folklorist, publicist, and teacher. He was inspired by Moravian and other Slavic folk music to create an original, modern musical style.
Until 1895, he devoted himself mainly to folkloristic research and his early musical output was influenced by contemporaries such as Antonín Dvořák. His later, mature works incorporate his earlier studies of national folk music in a modern, highly original synthesis, first evident in the opera Jenůfa, which premiered in 1904 in Brno. The success of Jenůfa (often called the "Moravian national opera") at Prague in 1916 gave Janáček access to the world's great opera stages. Janáček's later works are his most celebrated. They include operas such as Káťa Kabanová, and The Cunning Little Vixen, Sinfonietta, Glagolitic Mass, Rhapsody Taras Bulba, two string quartets, and other chamber works. Along with Antonín Dvořák and Bedřich Smetana, he is considered one of the most important Czech composers.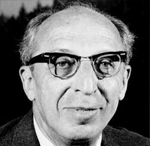 Aaron Copland
---
Composer
Aaron Copland was one of the most respected American classical composers of the twentieth century. By incorporating popular forms of American music such as jazz and folk into his compositions, he created pieces both exceptional and innovative. As a spokesman for the advancement of indigenous American music, Copland made great strides in liberating it from European influence.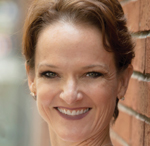 Michele Gifford
---
Staging
Michele grew up in Dallas, Texas. She began her training with Ann Etgen and Bill Atkinson at the Dallas Metropolitan Ballet. At the age of sixteen, she moved to New York City to attend the School of American Ballet on full scholarship. Two years later, she became a member of the New York City Ballet. In her twelve-year career at New York City Ballet, Michele had the opportunity to perform many soloist and principal roles including Balanchine's Apollo, Rubies, Agnon, Symphony in Three Movements, A Midsummer Night's Dream, Stars and Stripes to name a few. Michele also originated many roles, including Jerome Robbins' West Side Story Suite, Peter Martins' Echo, Christopher Wheeldon's Slavonic Dances, and David Parsons' Touch. In 2000, Michele joined Texas Ballet Theater under Ben Stevenson.
Michele has taught throughout the country, including Ballet West, Boston Ballet, Next Generation Ballet, Mejia International Ballet, and Indiana University, to name a few. Besides teaching, Michele is a Repetiteur for the Balanchine Trust as well as renown choreographer, Christopher Wheeldon. Throughout her 29-year performing career, she has taught and owned her own Gyrotonic studio, Studio G, passing on her knowledge of movement to people from all walks of life. Michele's passion doesn't stop in the ballet studio or Gyrotonic studio but continues at home with her two children, Ryan and Morgan.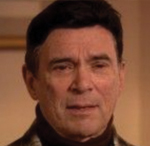 Paul Sutherland
---
Staging
Paul Sutherland is the Principal Repétiteur for the De Mille Working Group. Mr. Sutherland was one of the repétiteurs chosen by Agnes de Mille to stage her ballets, principally Fall River Legend and Rodeo, which he has staged over 60 times in the U.S. and abroad. Major company productions have included American Ballet Theatre, Royal Winnipeg Ballet, San Francisco Ballet, Alabama Ballet and Oklahoma City Ballet. Mr. Sutherland recently staged Fall River Legand for the Paris Opera Ballet in 2014.
Mr. Sutherland had an illustrious, international career as a principal ballet dancer, which spanned over 23 years. He was a former soloist with the Royal Winnipeg Ballet and principal dancer with American Ballet Theatre and the Joffrey Ballet. During his career, he danced the Head Wrangler in Rodeo, as well as numerous classical and dramatic principal roles, working with such choreographers as Agnes de Mille, Anthony Tudor, Jerome Robbins, Robert Joffrey, Gerard Arpino, Alvin Ailey, Glen Tetley and George Balanchine. He has danced throughout North and South America, Europe, Russia, Africa, the Middle East and the Far East. He has been a Ballet Master with Joffrey Ballet, Field Ballet, Milwaukee Ballet and New Jersey Ballet.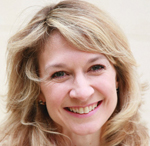 Diana Gonzalez-Duclert
---
Staging
Diana Gonzalez-Duclert, Associate Director and repétiteur for The De Mille Working Group. Ms. Gonzalez-Duclert was Agnes de Mille's last rehearsal assistant, working with de Mille from 1987 to the end de Mille's life in 1993. She assisted de Mille on the ballets The Informer and The Other, both for American Ballet Theatre, and was chosen by de Mille to carry on her musical theatre works. Other more recent de Mille stagings are several productions of Brigadoon; New York Theatre Ballet's de Mille program at Carnegie Hall; and as assistant to Paul Sutherland on Fall River Legend for the Paris Opera Ballet and Rodeo for Royal Winnipeg Ballet. Ms. Gonzalez-Duclert's performing career includes the Broadway and national touring companies of: On Your Toes, with Leslie Caron and Natalia Makarova, directed by George Abbott; Camelot, directed by and starring Richard Harris; and the role of "Meg" in Andrew Lloyd Webber's Phantom of the Opera (both Broadway and national tour), directed by Hal Prince.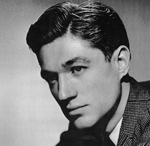 Oliver Smith
---
Set Design
Winner of eight Tony Awards, five Donaldson Awards, New York City's Handel Medallion and numerous other honors, Oliver Smith (1918-1994) was the twentieth century's most decorated American set designer. His scenic designs for musical comedy spanned a golden age on Broadway from the 40s through the 70s, including My Fair Lady, Hello, Dolly!, West Side Story, Brigadoon, Camelot, and over sixty others. His designs for the dance included Rodeo, Fall River Legend, Fancy Free and Les Noces (and many others for American Ballet Theatre, which he co-produced for forty years with Lucia Chase). His films included Band Wagon, Guys and Dolls, Oklahoma! and Porgy and Bess, and his opera designs filled the stages of the Metropolitan and New York City Operas.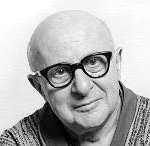 Eugene Berman
---
Costume Design
Born in Russia, Eugene Berman is known for his imaginary landscapes and architectural conceits. He is also recognized for his Baroque-like stage set designs for the likes of the metropolitan opera. A leader among the Surrealist and Neo-Romantic artists, Berman focused on the expression of emotion, loneliness and human isolation that emerged between the World Wars. Inspired by imaginary worlds created by Hollywood, Berman lived in Los Angeles for almost 10 years during which time he enjoyed the patronage of the legendary collector Wright Ludington. Berman's work is held by many significant museums and has been feature in solo exhibitions, including 2005's High Drama: Eugene Berman and the Legacy of the Melancholic Sublime. In 1957, Berman retired to Rome.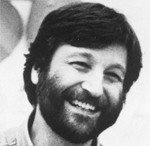 Santo Loquasto
---
Costume Design
Santo Loquasto is a designer for dance, theatre, and film. He has collaborated with choreographers such as Mikhail Baryshnikov, James Kudelka, Kenneth MacMillan, Agnes de Mille, Mark Morris, Jerome Robbins, and Twyla Tharp. In 1989, Loquasto won both the Tony and Drama Desk awards for his set design of the New York Shakespeare Festival's Cafe Crown, and, in 1990, he again won both the Tony and Drama Desk awards for his costume design for Grand Hotel. He received his first Tony in 1977 for costume designs forThe Cherry Orchard. For other work in the theatre, he has received an Obie, the Joseph Maharam Award, and both Outer Critics Circle and Drama Desks awards. Other productions for which his set designs have received Tony nominations are That Championship Season,What the Wine-Sellers Buy, The Cherry Orchard, American Buffalo,The Suicide, Long Day's Journey Into Night and Glengarry Glen Ross. For film, Loquasto has received Academy Award nominations for his production design for Woody Allen's Bullets Over Broadway and Radio Days, and for his costume design for Allen's Zelig. Other film credits include Desperately Seeking Susan, Big, Crimes and Misdemeanors and Husbands and Wives.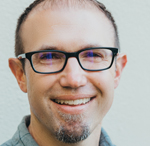 Jim French
---
Lighting Design
Jim French designs lighting for the performing arts and live events, with work seen in twenty-five countries around the globe. Highlights of Jim's work in dance include over fifteen world premieres for San Francisco Ballet, nine seasons as resident designer for Cedar Lake Contemporary Ballet, and long-running collaborations with the choreographers Val Caniparoli, Pascal Rioult, and Amy Seiwert, with vertical dance company Bandaloop, and with Ballet West. At home in the San Francisco Bay Area, he has collaborated with Alonzo King Lines Ballet, RAW Dance, Shotgun Players, Kronos Quartet, Joe Goode Performance Group, ODC Dance, Post:Ballet, SF Danceworks, Imagery, Sacramento Ballet, Marin Theater Company, West Edge Opera, and has been house LD at SF Jazz. Favorite credits from further afield include Finnish National Ballet, Ballett Basel, Hubbard Street Dance Chicago, Pacific Northwest Ballet, Playwright's Horizons, Carte Blanche, Royal Ballet of Flanders, and LA Dance Project. Jim designed lighting for the 2018 Global Climate Action Summit, and volunteers for Dancers Responding to AIDS and Bike East Bay.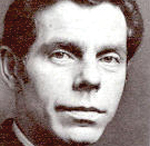 Thomas R. Skelton
---
Lighting Design
Thomas R. Skeltonwas an Americanlighting designer. In a career spanning more than four decades, he was best known for his lighting designs for balletandBroadway theatreproductions. He pursued an interest in modern dance after moving to New York, studying dance with Martha Graham and José Limón. His lighting career started as an apprentice to Jean Rosenthal at the American Dance Festival. He worked for Robert Joffrey's new dance company as a lighting designer and stage manager. He taught lighting design at both Yale University and New York Studio and Forum of Stage Design.
Most of his work was within the world of dance, particularly ballet. He designed lighting for, among others, the American Ballet Theatre, The Joffrey Ballet, the New York City Ballet and the Ohio Ballet, for which he was Associate Director. Notable ballets he designed lighting for include: Dances at a Gathering (Robbins), Astarte (Joffrey), The Moor's Pavane (Limón), The Green Table (Jooss), Kettantanz (Arpino), and Parade (Massine). He also designed lighting for some 63 Broadway productions, including Guys and Dolls(1976), The King and I (1977), Oklahoma! (1979), Peter Pan (1979), Brigadoon (1980), andThe Iceman Cometh (1985). Skelton has received three Tony Award nominations.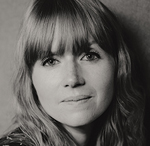 Aubrey Woods
---
Violin Soloist
Aubrey Woods' rise as a professional violinist vividly demonstrates the versatility that is the sine qua non for twenty-first century musicians.Her artistic leadership and excellence as concertmaster for Ballet West are consistently on display at the Capitol, Rose Wagner, and Eccles theatres in Salt Lake City. She frequently performs with the Utah Symphony Orchestra. Most recently, she performed solo and chamber music recitals in London at the Royal College of Music, St. Paul's Covent Garden and Westminster Music Library in company with her husband, violinist Alexander Woods. Aubrey is equally in demand as a studio recording artist for movies, television, and in backing tracks for many popular artists.Her performances as a chamber musician include appearances with NOVA, Intermezzo, the Park City Chamber Music Series and, on the Baroque violin, with New York Baroque Incorporated, the Sebastians, and Musica Angelica. Aubrey holds the Master of Music degree from Brigham Young University. She plays a violin made by Enrico Marchetti (1884).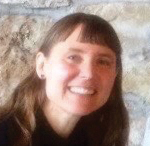 Emily Day-Shumway
---
Violin Soloist
Originally from Gresham, Oregon, Emily Day-Shumway is a graduate of The Manhattan School of Music where she studied with Oleh Krysa, Sylvia Rosenberg, and Ariana Bronne. She participated in the music festivals of Aspen, Jerusalem, Schleswig-Holstein, and the National Repertory Orchestra where she was soloist and Principal Second. She is a former member of the Greenwich Symphony (Connecticut) and the Jupiter Symphony (New York City.) Emily is a busy freelancer who performs with the Utah Symphony, Utah Chamber Artists, and the Intermezzo Chamber Music Series. She's in high demand in the recording studios around Utah, while also maintaining a private teaching studio. Emily is currently Associate Concertmaster for the Ballet West Orchestra. Emily's love for Ballet West goes back to age 12 when she danced as a soldier in Ballet West's touring production of the The Nutcracker in Portland, Oregon. Emily is married to Utah Symphony cellist, Kevin Shumway, and is the proud mother of 3 sons.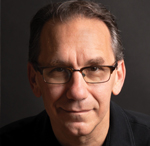 Gabriel Gordon
---
Gordon made his professional conducting debut in 1998 and has since enjoyed a varied career conducting across the United States, Australia, and Europe. Mr. Gordon has conducted the Santa Fe Symphony, the Atlanta Symphony, Santa Fe Opera, NEXT Ensemble, NOVA Chamber Series, Chamber Orchestra Ogden, and made his Ballet West debut last year. He currently is Cover Conductor for Ballet West, conducts The New American Philharmonic, is the Orchestra Director at Syracuse Arts Academy, is the Artistic Director for the Ogden Bach Festival, and is a Board Member of the Davis Arts Council.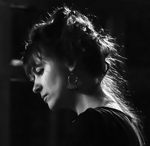 Dr. Vera Oussetskaia-Watanabe
---
Pianist
Dr. Vera Oussetskaia-Watanabe is the co-founder and piano faculty at the Gifted Music School in Salt Lake City. GMS is a leading pre-college music program in the country serving over 500 students with about 50 faculty members. A graduate of the Ural Mussorgsky Conservatory in Russia, her performance career has taken her through Russia and United States. Also a professional arranger, she has written widely performed transcriptions of hymns, and works ranging from Piazzolla to Albinoni.
Dr. Watanabe's students have received important awards at national /international competitions and been accepted to top conservatories and colleges including Juilliard, New England, Peabody, Cleveland, Stanford, Berklee and Rice. Dr. Watanabe has collaborated with Ballet West in the production of Rubies and considers working alongside Adam Sklute, Jared Oaks and dancers as her dream job.
---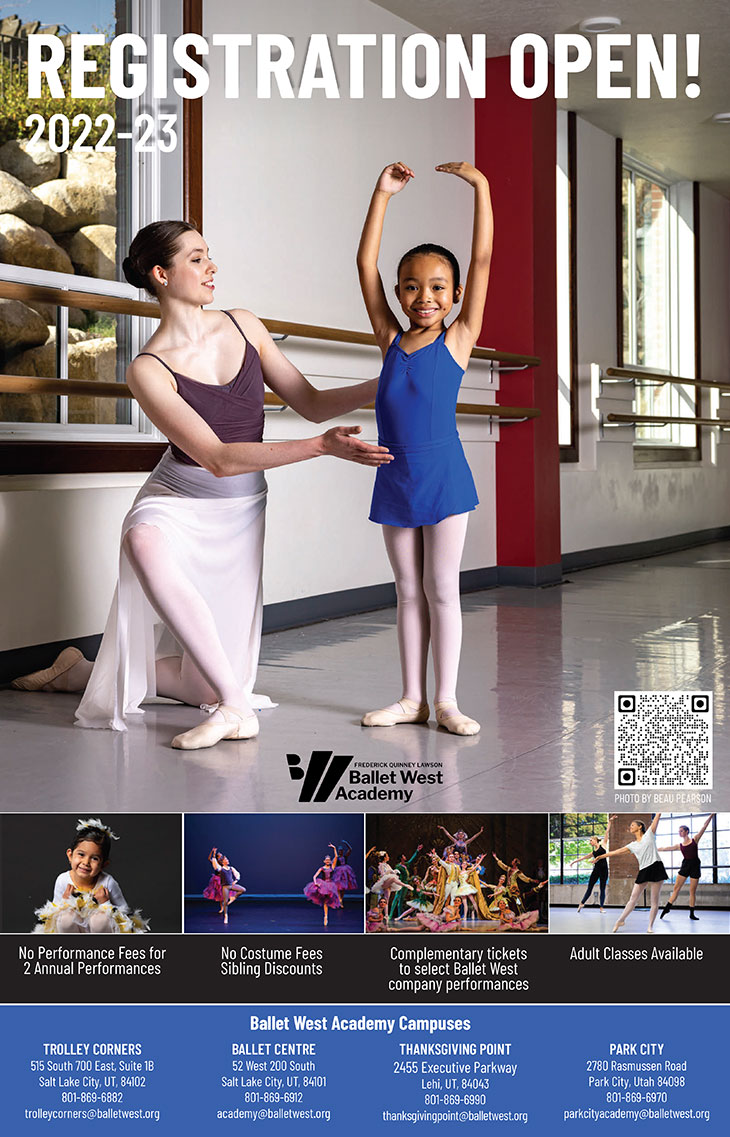 ---