Profiles
Profiles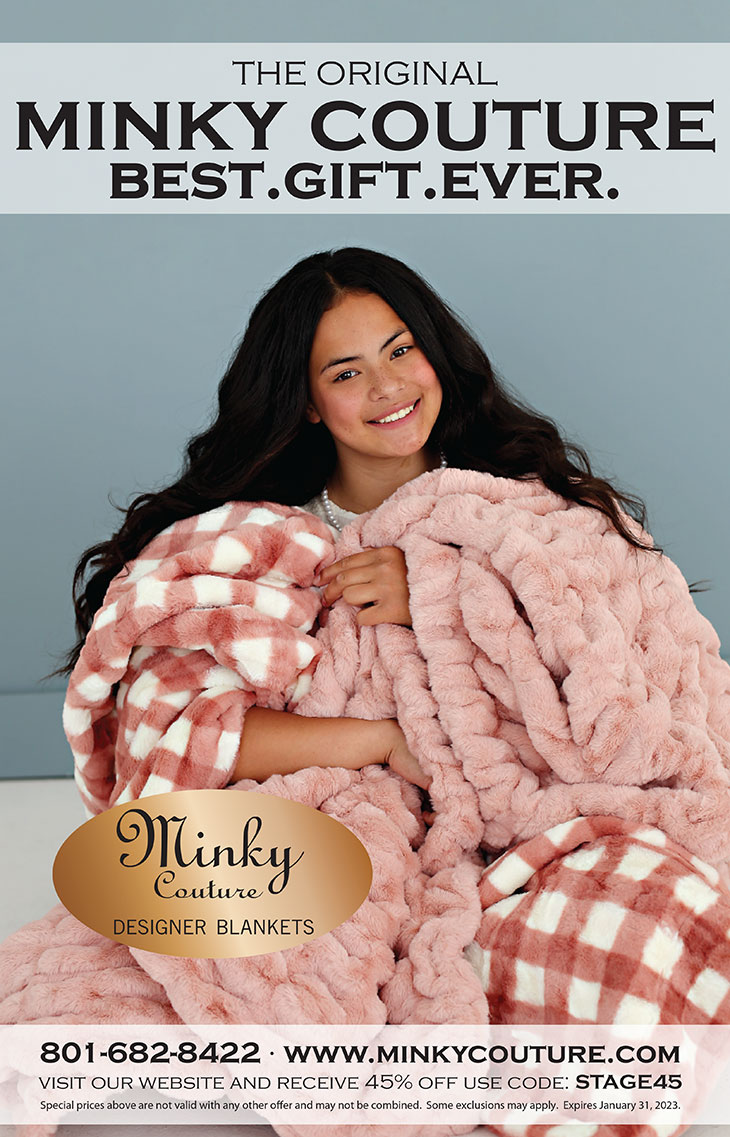 ---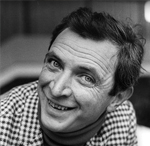 John Cranko
---
Choreographer
John Cranko created Onegin while directing Germany's Stuttgart Ballet in 1964. With the three-act work, he secured his place in the pantheon of great 20th century choreographers. Today it holds a special place in the repertoire of a select few companies around the world who are entrusted and licensed to perform at the artistic apogee the work requires.
John Cranko was born on August 15, 1927 in Rustenburg, South Africa. He received his dance education mainly at the University of Cape Town, where he also choreographed his first ballet to Stravinsky's Suite from The Soldier's Tale. In 1946, he continued his studies at the Sadler's Wells School in London and shortly afterwards became a member of the Sadler's Wells Ballet (subsequently the Royal Ballet). In 1947, Cranko made an acclaimed choreography to Debussy's Children's Corner for the Sadler's Wells Ballet. From 1949 on, he devoted himself exclusively to choreography, producing extremely successful ballets - mostly for the Sadler's Wells Ballet. In 1955, he choreographed La Belle Hélène for the Paris Opera Ballet, and in 1957 he created his first full-length ballet, The Prince of the Pagodas, for the Royal Ballet. In 1961, John Cranko was appointed ballet director in Stuttgart by Walter Erich Schaefer, the General Director of the Wuerttemberg State Theatre (today's Stuttgart State Theater).
At the beginning of his time in Stuttgart, Cranko created short ballets and gathered together a group of dancers, among them Ray Barra, Egon Madsen, Richard Cragun, Birgit Keil and, most importantly, a young Brazilian dancer named Marcia Haydée, who was to become his primary muse and inspiration. The breakthrough for Cranko came in December 1962 with the world premiere of Romeo and Juliet, which was highly praised by critics and audience alike. In Stuttgart, Cranko created many small choreographic jewels such as Jeu de cartes and Opus I, as well as his symphonic ballet Initials R.B.M.E., but it was with his dramatic story ballets such as Onegin, The Taming of the Shrew, Poéme de l'Extase, and Traces, that Cranko secured his place in the pantheon of great choreographers. In addition, he encouraged young dancers in his company - including Jiří Kylián and John Neumeier - to try their hand at choreography.
Cranko's idea to establish a ballet school in Stuttgart became reality on December 1, 1971. Today more than half the company's dancers are graduates of the John Cranko School.
John Cranko died unexpectedly at age 45 on June 26, 1973, on a return flight from a successful U.S.A. tour. In his 12 short years as a director, he laid the foundation for what was to become one of the world's leading ballet companies, a company with a tremendously diverse repertory and world-class dancers.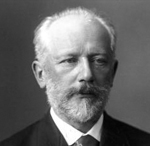 Pyotr Ilyich Tchaikovsky
---
Composer
Pyotr Ilyich Tchaikovsky (1840-1893) studied at the Conservatory in St. Petersburg, where George Balanchine later studied piano in addition to his studies in dance. Tchaikovsky is one of the most popular and influential of all romantic composers. His work is expressive, melodic, and grand in scale, with rich orchestration. His output was prodigious and included chamber works, symphonies, and concerti for various instruments, operas, and works for the piano. His creations for the ballet, composed in close partnership with Marius Petipa, include Swan Lake, The Nutcracker, and The Sleeping Beauty.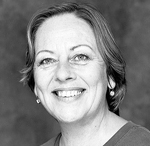 Jane Bourne
---
Staging
Born in Lincoln, England, Jane Bourne trained at the Benesh Institute of Choreology in London and worked with Leonide Massine notating La Tricorne for the London Festival Ballet (now the English National Ballet). Following her graduation, Bourne spent some time with The Royal Ballet's educational touring unit, Ballet for All, notating Birth of The Royal Ballet and Harliquinade.
In 1974, Bourne joined the Stuttgart Ballet as Choreologist to assist in the completion of the notation scores of the John Cranko repertoire. While at Stuttgart, she also notated new productions, working with choreographers Sir Kenneth MacMillan, John Neumeier, Glen Tetley, William Forsythe, and Uwe Scholz.
Bourne has staged Cranko's ballets (Onegin, The Taming of the Shrew, Romeo and Juliet, The Lady and the Fool, Jeu de Cartes, Brouillards) for companies around the world, including the Royal Swedish Ballet, Royal Danish Ballet, The National Ballet of Canada, Australian Ballet, Teatro Colon Buenos Aires, Bolshoi Ballet, Deutsche Oper Berlin, Teatro dell'Opera Rome, Teatro Municipale Chile, Teatro alla Scala in Milan, Paris Opera Ballet, National Ballet of China and The Royal Ballet. In 1991, Bourne was awarded a fellowship of the Benesh Institute.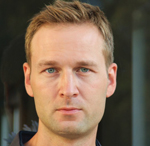 Thomas Mika
---
Scenic and Costume Design
The work of Thomas Mika includes set and costume design for modern and classical ballet productions worldwide. He studied opera direction at Hamburger Hochschule für Musik und Theaterand created in 2006, at the age of 26, his first piece as a set and costume designer for Staatsballett Berlin. That same year he directed his first opera production Carmen by George Bizet for Ensemble Escritura Hamburg. In 2020, he brought new life to his work as a director with The Count of Luxemburg by Franz Lehár for the Estonian National Opera.
In the past 14 years, Thomas Mika has collaborated with modern choreographers such as Alejandro Cerrudo, Martin Chaix, Edward Clug, Marco Goecke, Jack Lister, Trey McIntyre, Juliano Nunes, Kevin O'Day and Jeroen Verbruggen. In the classical repertoire, he created the designs for Onegin and Romeo and Juliet by John Cranko, Lady of the Camellias by Derek Deane, Don Quixote by Alexey Fadeechev and a version by Nina Ananishvili, Romeo and Juliet by Ben van Cauwenbergh, Swan Lake by Thomas Edur and a version by Eno Peci and Sabrina Sadowska.
Worldwide, Thomas Mika has collaborated with ballet companies such as Ballet de Opéra National de Paris, Bolshoi Ballet Moscow, Stuttgarter Ballett, Staatsballett Berlin, Staatsballett Wien, BallettZürich, Royal Birmingham Ballet, National Ballet of China, Hong Kong Ballet, Korean National Ballet, Universal Ballet Seoul, San Francisco Ballet, Houston Ballet, Pacific Northwest Ballet Seattle, Hubbard Street Dance Chicago, Ballet X Philadelphia, Hungarian National Ballet, Polish National Ballet, Estonian National Ballet, Novosibirsk State Ballet, Slovenian National Ballet, Croatian National Ballet, Staatsballett Hannover, Hessisches Staatsballett Wiesbaden, Ballett Mannheim, Aalto Ballett Theater, and the Royal Ballet of Flanders.
His work has been presented by major venues such as Opéra National Garnier Paris, Bolshoi Theater Moscow, Staatsoper Wien, Deutsche Oper Berlin, OpernhausZürich, Staatstheater Stuttgart, San Francisco War Memorial Opera, Wortham Theater Houston, Harris Theater Chicago, Sadlers Wells, National Center of the Performing Arts Beijing, Hong Kong Culture Center, Seoul Arts Center, LG Art Center Seoul, Nationaltheater Mannheim, Staatsoper Hannover, Staatstheater Wiesbaden, Staatstheater Darmstadt, Aalto Theater Essen, Musiktheater im Revier, Hungarian National Opera, Polish National Opera, Estonian National Opera, Novosibirsk State Opera, Croatian National Theater and the Royal Opera House Antwerp & Ghent.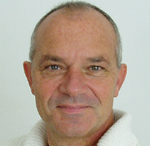 Steen Bjarke
---
Lighting Recreation
Steen Bjarke was a lighting designer with the Danish Royal Theatre in 1973–2001, where he lit all the main operas and ballets. He has also designed lighting for a range of international theatre companies and such choreographers as Maurice Béjart, Kevin McKenzie, John Neumeier, Peter Schaufuss, and Eayne Eagling. He was one of the first lighting designers to use motion-controlled lights, which are used to create entire set pieces that interact closely with the dancers. He has collaborated on stage and lighting designs with choreographers Tim Rushton and Alexei Ratmansky. His climactic designs helped shed new light on August Bournonville's classical Danish ballets. He was in charge of the lighting design for Bournonville's A Folktale with set designs by HM Queen Margrethe II of Denmark, and after this production received, he the Order of Merit.
Since 2001, he has been working with the Royal Danish Ballet as a freelance designer. He lit John Cranko's Onegin with Jürgen Rose's stage designs for the Royal Danish Ballet (1989), the Royal Ballet, London (2001), Houston Ballet (2005), Paris Opera (2009), and the Bolshoi (2013). He also devised lighting for the ballet's production designed by Elisabeth Dalton for the Norwegian National Ballet, Oslo (1997), Finnish National Ballet, Helsinki (2000), Dutch National Ballet, Amsterdam (2002), Royal Danish Ballet, Copenhagen (2002), and the ballet companies of Budapest (2002), Berlin's Staatsoper (2003), Rio de Janeiro (2003), Prague (2005), and Warsaw (2007). He also lit the ballet's staging with designs by Pierluigi Samaritani and Roberta Guidi di Bagno (La scala, 2004).
Mr Bjarke lit Cranko's The Taming of the Shrew for La scala (2003), Oslo (2004), Leipzig (2005), and Tolouse (2005) opera houses,and in 2016 for Stuttgart Ballet, as well as his Romeo and Juliet for the Chinese National Ballet, Beijing (2006) and the Berlin Staatsballett (2012). He devised the lighting design for The Nutcracker in Toer van Schayk and Wayne Eagling's choreography (Finnish National Ballet, 2002) and Anna-Maria Holmes's staging of Raymonda after Marius Petipa (Finnish National Ballet, 2003), which was later introduced into the repertoire of the American Ballet Theater in collaboration with Kevin McKenzie (Metropolitan Opera, 2004). Mr Bjarke also worked with choreographer Peter Schaufuss on Bournonville's version of La Sylphide for the Leipzig Opera (2005). In 2013, he devised the stage deign, lighting, and video projections for Bournonville's La Ventana for the Royal Danish Ballet. Steen Bjarke design for Alexei Fadeyechev his Don Kichot for Polish National Ballet and his Swan Lake for National Ballet of Georgia in 2015. In 2017 he designed the light for Swan Lake with set design of Luisa Spinatelli and Coregrafi of Krzysztof Pastor for Polish National Ballet. Steen Bjarke has worked on several productions with Set & Costume Designer Thomas Mika most recently in 2020 with Estonia National Ballet on the Count of Luxenbourg.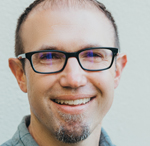 Jim French
---
Lighting Design
Jim French designs lighting for the performing arts and live events, with work seen in 25 countries around the globe. Highlights of Jim's work in dance include over fifteen world premieres for San Francisco Ballet, nine seasons as resident designer for Cedar Lake Contemporary Ballet, and long running collaborations with the choreographers Val Caniparoli, Pascal Rioult, and Amy Seiwert, with vertical dance company Bandaloop, and with Ballet West. At home in the San Francisco Bay Area, he has collaborated with Alonzo King Lines Ballet, RAW Dance, Shotgun Players, Kronos Quartet, Joe Goode Performance Group, ODC Dance, Post:Ballet, SF Danceworks, Imagery, Sacramento Ballet, Marin Theater Company, West Edge Opera, and has been house LD at SF Jazz. Favorite credits from further afield include Finnish National Ballet, Ballett Basel, Hubbard Street Dance Chicago, Pacific Northwest Ballet, Playwright's Horizons, Carte Blanche, Royal Ballet of Flanders, and LA Dance Project. Jim designed lighting for the 2018 Global Climate Action Summit, and volunteers for Dancers Responding to AIDS and Bike East Bay.
---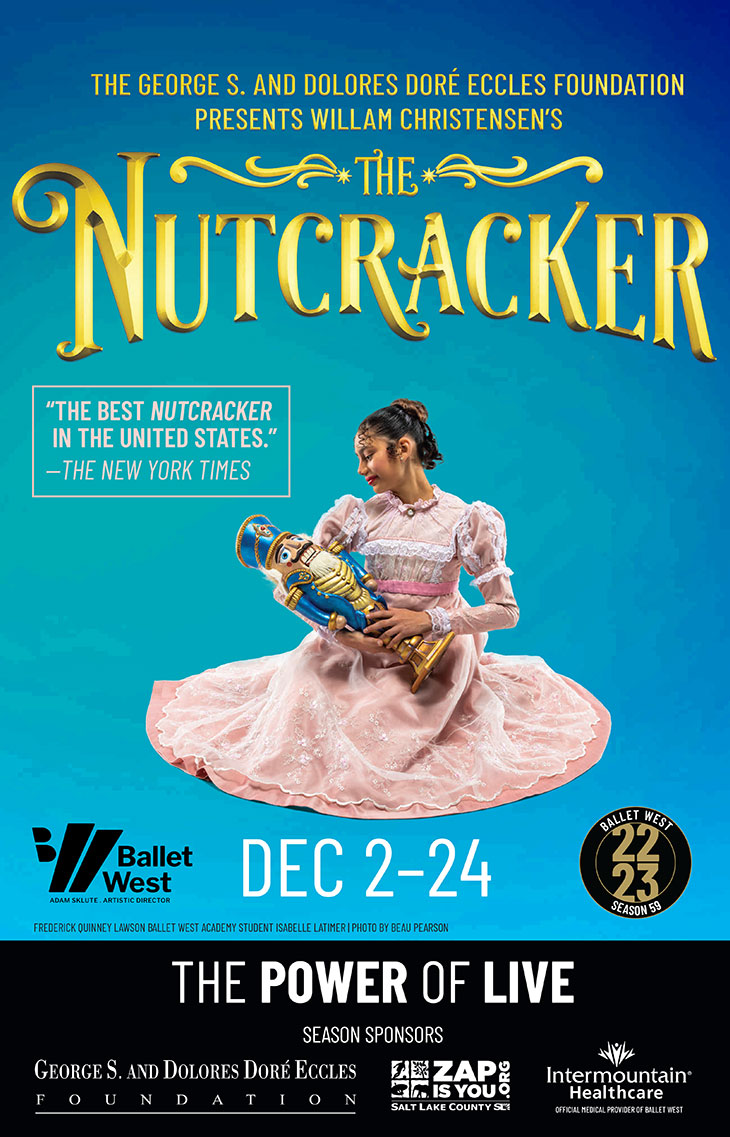 ---