From the Artistic Director
From the Artistic Director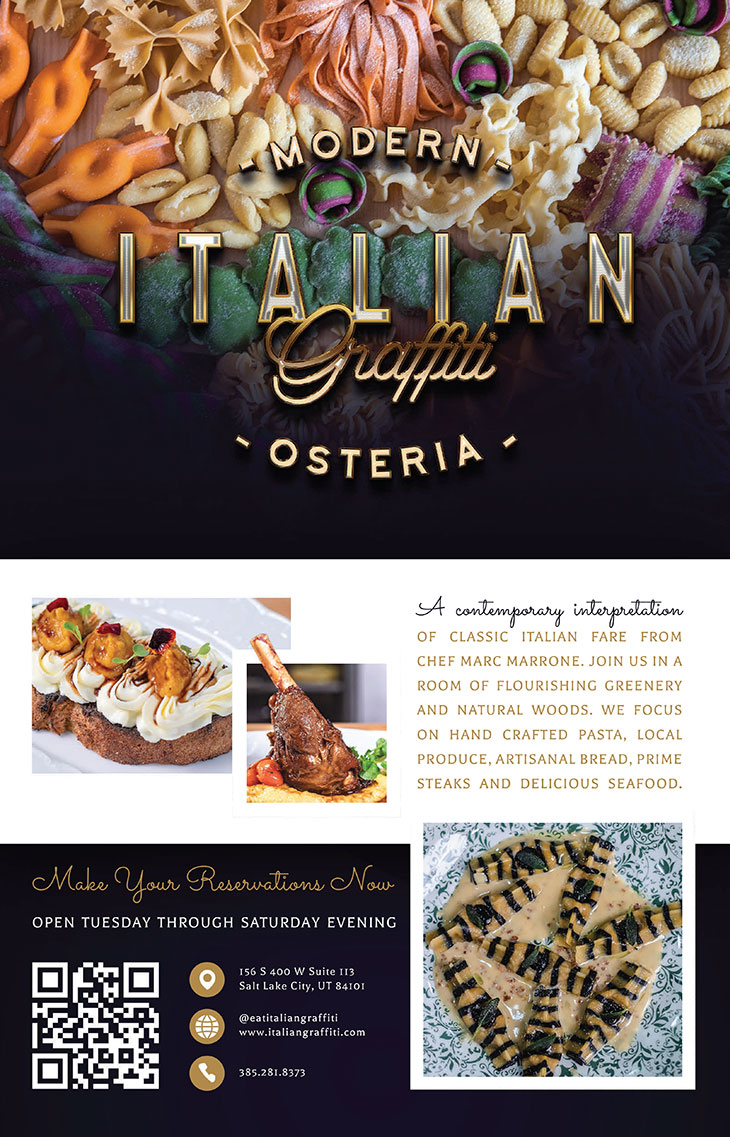 ---
Adam Sklute
---
Artistic Director, Ballet West
Dear friends,
Welcome to Willam Christensen's renowned and magical ballet, The Nutcracker.
The Nutcracker first premiered in 1892 in St. Petersburg, Russia, featuring a score by Pyotr Ilyich Tchaikovsky and choreography by Marius Petipa and Lev Ivanov. Petipa wrote the libretto himself, which he based on the Alexandre Dumas adaptation of E.T.A. Hoffmann's story, The Nutcracker and the Mouse King. Only two hours long with one intermission, it was considered a short ballet and served as an opening "act" for Tchaikovsky's opera Iolanthe. Ironically, as beloved as The Nutcracker has become, critics at the time considered Petipa's plot to be an over-simplistic rethinking of the cumbersome Hoffmann/Dumas story. Additionally, they did not appreciate the extensive use of children in the leading roles, and they were bothered by the fact that the principal ballerinas had only short opportunities to dance. Tchaikovsky's score also received mixed reviews initially, but when it was rearranged and shortened to become The Nutcracker Suite, its infinitely hummable music found its way into the hearts of many. It is interesting that, now, the extensive use of children and the multiple roles for dancers is the very thing that helps keep this work so endearing and enduring.
Between 1919 and 1934, multiple revisions of The Nutcracker were presented throughout Europe, but it wasn't until 1940 that it was first presented to American audiences as a one-act, abridged version, choreographed by Alexandra Fedorova for the Ballet Russe de Monte Carlo. An offshoot of Diaghilev's famed Paris company, the Monte Carlo troupe toured the United States, from large cities to small towns. Their Nutcracker Suite became a popular presentation as Americans became familiar with the ballet's music. (In 1940, Disney incorporated The Nutcracker Suite into a segment of Fantasia, allowing Tchaikovsky's score to gain household recognition).
In the late 1930's, Willam Christensen - "Mr. C" - made history by founding the first singular ballet company in America – the San Francisco Ballet (prior to that, ballet in the United States was seen only as a "sideshow," often connected to opera companies). Mr. C presented America's first productions of Swan Lake (1939) and Coppélia (1940) before beginning work on America's first full-length production of The Nutcracker. Mr. C likely had seen the abridged production by the Ballet Russe de Monte Carlo - in fact, that company's leading ballerina and main choreographer at the time were none other than Alexandra Danilova and George Balanchine, respectively. As children, both had been a part of the full-length Nutcracker back in St. Petersburg, Russia. Now, decades later, the two Ballet Russe alumni advised Mr. C on details about the story, the breakdown of scenes, casting, and more. As the legend goes, on one such visit, the three had been talking all hours of the night when the ever-elegant Danilova kicked off her shoes to show Mr. C some steps. However, Balanchine intervened, saying, "Oh, no, Choura [the traditional Russian diminutive for Alexandra], he must find his own way."
...And find his way he did. Taking what he had learned from Balanchine and Danilova, along with his own research, vision, and ingenuity, Mr. C created a Nutcracker that is both faithful to the original concept and lively in a uniquely American way. Mr. C followed Petipa's lead by giving many of the leading roles to children. Perhaps this was out of practical need – amidst World War II, he may not have had enough trained adult dancers to fill the multitude of dancing roles. However, by using so many children in the production, he brilliantly created a charming family show and also a built-in audience for it as parents, grandparents, siblings, and whole families would come to see their relative perform in a professional production.
Mr. C, along with his brothers and their wives, began his career in Vaudeville, and he therefore understood how the second act of The Nutcracker, with its series of vignettes, or divertissements, could also play like a Vaudeville show. He insisted that the battle scene in the first act be funny, almost like a cartoon, and he kept the proceedings throughout moving along. This, in my opinion, is part of the ballet's appeal.
The Nutcracker became the perfect vehicle for introducing a wider American audience to the art form of ballet. George Balanchine choreographed his own version in 1954 and, by the late 1960s, The Nutcracker had become the bread and butter for most companies. Some choreographers chose to have the leading roles played by adults, for a deeper, darker psychological exploration of the story, but most chose to go in the direction of Mr. C's model for pure family entertainment.
In the early 1950s, Mr. C first presented his Nutcracker in Salt Lake City, with the Utah Civic Ballet (which would later become Ballet West). As a true testament to its popularity, the production has since enjoyed an almost uninterrupted run. While Mr. C himself tinkered with his original work over the years, changing sets and costumes four times and even authorizing his successors to modify aspects of the choreography, he never lost sight of what made his ballet magical.
It is this magic that the whole company and I always wish to recreate for you and your families. As always, thank you for your patronage.
We wish you the happiest of holidays. Adam Sklute
Artistic Director
Ballet West
---
Since 2007, Adam Sklute has expanded Ballet West's outlook, repertoire, and visibility with exciting Company and world premieres, increased touring, heightened public exposure, and greater focus on the Ballet West Academy. He began his career with The Joffrey Ballet, rising through the ranks from dancer to Associate Director. His stewardship of Ballet West has been marked by both financial growth and elevated artistry, and was the subject of The CW Network's docu-drama,
Breaking Pointe
, which aired for two seasons. From September 2016 to October 2017, Sklute took on the dual position of CEO and Artistic Director, overseeing both administrative and artistic operations of Ballet West. An internationally sought-after teacher and adjudicator, Sklute has received numerous awards, including Utah's Enlightened 50 (2014), The Bronze Minuteman Award for Outstanding Service to Utah and The Nation (2015), and Utah Diversity Connection's Business Award for outstanding commitment to diversity initiatives. Most recently, Sklute was included in
Deseret Magazine's 25 Changemakers of the West
for his efforts to build greater equity and inclusion in classical ballet.
---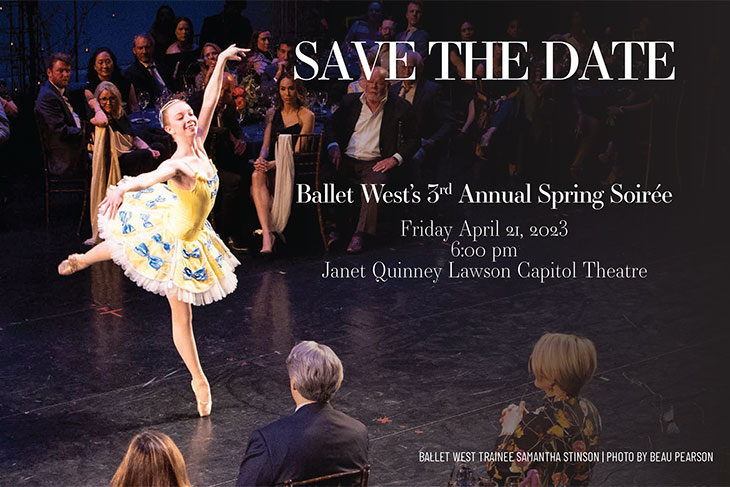 ---