Profiles
Profiles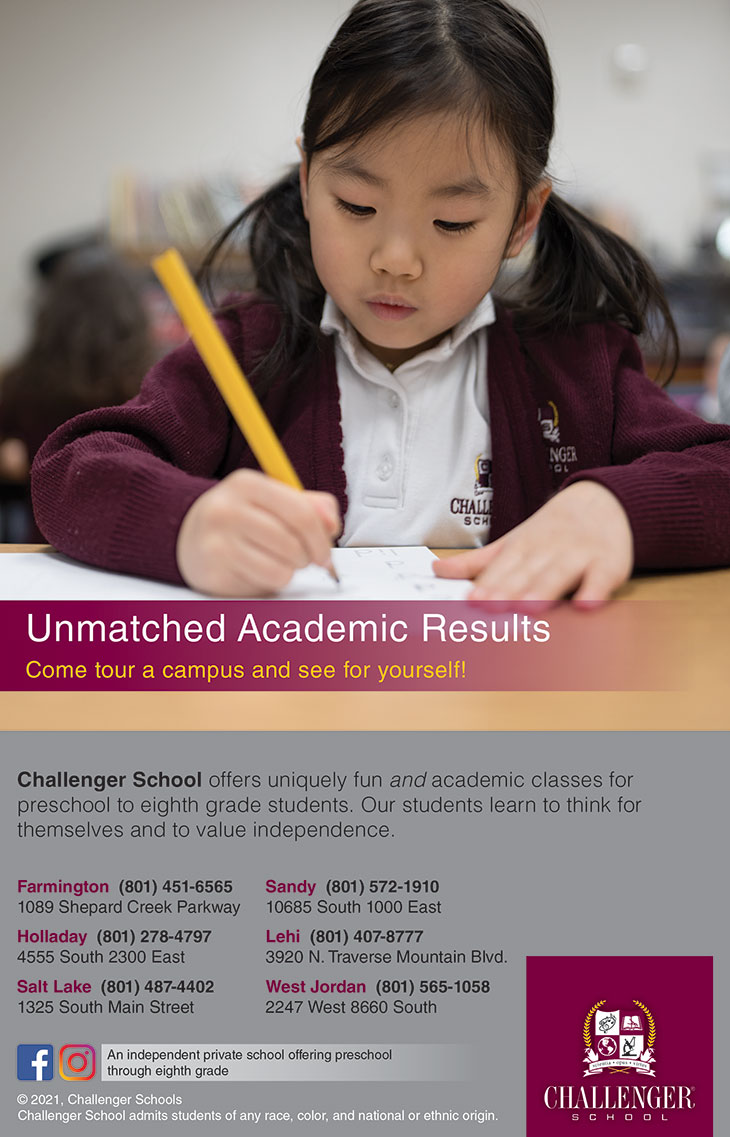 ---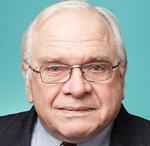 Ben Stevenson, O.B.E
---
Choreographer and Artistic Director, Texas Ballet Theater
A native of Portsmouth, England, Ben Stevenson, O.B.E. began his training at the Arts Education School in London. He appeared with the Sadler's Wells Royal Ballet and English National Ballet where, as a principal dancer, he performed leading roles in all the classics.
During his professional career, Stevenson received numerous awards, including 3 gold medals at the International Ballet Competitions of 1972, 1982, and 1986. His contribution to ballet, as a dancer and choreographer, influences the art of ballet at an international level. In December of 1999, Queen Elizabeth II named Stevenson an Officer of the Order of the British Empire.
Ben is a recipient of the 2000 Dance Magazine Award and was recognized in 2018 by the Chinese government as an influential foreign expert across four decades during China's Reform and Opening Up policy. He is celebrated as a Texas legend, winning the Texas Medal of Arts in 2005 for achieving greatness through his creative talents.
Mr. Stevenson is one of the great storytellers of ballet. Known for creating splendor on stage, his choreography is both world-renowned and in high-demand across ballet companies world-wide. His full length works include: The Sleeping Beauty, Swan Lake, Romeo and Juliet, Cinderella, The Nutcracker, Coppelia, Don Quixote, Peer Gynt, Dracula, The Snow Maiden, and Cleopatra.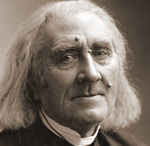 Frank Liszt
---
Composer
Franz Liszt was a Hungarian virtuoso pianist and composer. He studied and played at Vienna and Paris, and for most of his early adulthood toured throughout Europe giving concerts. His virtuosity earned him approbations by composers and performers alike throughout Europe. His great generosity with both time and money benefited the lives of many people: victims of disasters, orphans and the many students he taught for free. He also contributed to the L.v. Beethoven memorial fund.
His piano compositions include works such as his Piano Sonata in B minor, and two piano concertos, which have entered the standard repertoire. He also made many exuberant piano transcriptions of operas, famous symphonies, Paganini Caprices, and Schubert Lieder. As would be expected from a pianist-composer of Liszt's virtuosity, many of his piano compositions are amongst the most technically challenging in the repertoire.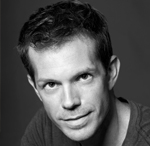 Dominic Walsh
---
Staging
In 2002, Dominic Walsh, Principal Dancer and Choreographer with Houston Ballet, founded Dominic Walsh Dance Theater. After the company's debut in February 2003, Dance Magazine declared, "At last Houston has a contemporary dance company on par with its symphony, opera and ballet companies." The company's roster included works by Walsh, Mats Ek, Jiří Kylián, Mauro Bigonzetti, and Matthew Bourne. Walsh was born in Elgin, Illinois and started his training with Lisa Boehm, Frank Boehm, Warren Conover, and Larry Long in Chicago. He joined Houston Ballet in 1989, and was promoted to Principal Dancer by 1996. Walsh danced throughout Asia, Europe, and North America. Walsh has danced all the major classics including Swan Lake, Giselle, Don Quixote, Romeo & Juliet, and Manon with international stars such as Nina Ananiashvili and Alessandra Ferri. He danced Houston Ballet's entire contemporary repertoire, and Ben Stevenson created numerous roles for him including Marc Antony in Cleopatra.
In 1998, Walsh created Flames of Eros on Houston Ballet. This work won the Choo-San Goh Award for Choreography. He created three more works for Houston Ballet and in 2004, Walsh left to pursue Dominic Walsh Dance Theater full-time. Walsh won a second Choo-San Goh Award in 2007 and received a 2008 Princess Grace Award, both for The Trilogy: Wolgang Amadeau Mozart. In 2012 he was inducted into the Fox Valley Hall of Fame.
Walsh continues to receive commissions to set and create works nationally and internationally. Walsh served as the Resident Choreographer for Sarasota Ballet of Florida, creating/staging Wolfgang for Webb (2008), The Trilogy (2009), and Time out of Line (2011), Claire de Lune (2011) and travels throughout the U.S. and abroad as a guest teacher and coach for both companies and academies.Walsh also stages the works of his longtime mentor, Ben Stevenson. The Carl Jung Center has shown interest in Walsh's creative process and he has given lectures at Houston's Jung Center. He has written for various publications on dance, and was a regular columnist for Origin Magazine. Walsh made his film debut as a co-director at the Brussels Short Film Festival in Spring 2015 with Malta Kano, TX. In 2015 Walsh became a proud father and closed DWDT after 12 seasons. In December 2015 he launched his 200 page photo book he created with company photographer, Gabriella Nissen, titled simply "Dominic Walsh Dance Theater". In September of 2018 Walsh was Costume Designer for Stevenson's Cinderella with National Ballet of China.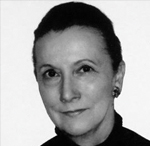 Judanna Lynn
---
Costume Design
Judanna Lynn has designed costumes for most of the major dance companies in the United States including New York City Ballet, Milwaukee Ballet, Pittsburgh Ballet Theatre and the Philadelphia Ballet. Other credits include the costumes for Ballet de Santiago, Festival of the Lion King, for the opening of Disney's Theme Park in Hong Kong; Houston Ballet's highly acclaimed productions of Don Quixote, Dracula and Cleopatra; the musical Lyle for Charles Strouse; The Hartford Stage/Old Globe Theatre's production of Tintypes; the musicals Once On This Island for the Children's Theatre Company of Minneapolis, Hats! and Tin Pan Alley Rag for the Cleveland Playhouse.
Judanna formerly danced with San Francisco Opera Ballet and was a resident costume designer of The Juilliard School. She is also a painter whose work has been seen at the Rizzoli and Miniatura Galleries in New York City, the Philadelphia Museum of Fine Art and in private collections.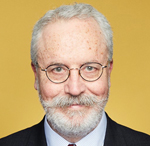 Thomas Boyd
---
Scenic Design
Mr. Boyd's designs for Repertory Theater include Alice in Wonderland, The Yellow Boat, African Gift, Star Child, The Missing Heart, The Firebird, Recent Tragic Events, The Spitfire Grill, and Baby. Mr. Boyd's designs for Houston Ballet, Memphis Ballet, Pittsburgh Ballet, Boston Ballet, San Francisco Ballet, National Ballet of Estonia, Ballet de Santiago, National Ballet of China, and Queensland Ballet include Ben Stevenson's Don Quixote (1995), Dracula (1997), Cleopatra (2000), The Fountain of Tears (2003), The Nutcracker (2010, 2013) and Cinderella (2013, 2018); Trey McIntyre's Memphis (1998) and Peter Pan (2002, 2015), Natalie Weir's Steppenwolf (2002) and The Host (2004); Stanton Welch's Brigade (2006), The Four Seasons (2007), and The Core (2008); Ma Cong's In The Best Moments (2016).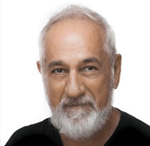 Tony Tucci
---
Lighting Design
Tucci has been resident lighting designer for Ballet Austin's repertory, for 32 years and currently serves as resident lighting designer/director for Ben Stevenson's Texas Ballet Theater and Bruce Wood Dance. Tucci created the lighting designs for Bernstein's Mass at the Long Center in June 2018. In September 2018, Tucci designed a new production of Cinderella, choreographed by Ben Stevenson for the National Ballet of China. Tucci and has created designs for national and international dance companies: Washington Ballet, Houston Dance Salad, Pittsburgh Ballet Theatre, Colorado Ballet, Cincinnati Ballet, Ballet West, Cirque Ziva-Golden Dragon Acrobats, Royal Danish Ballet, Winnipeg and Swedish Ballets, Hong Kong Ballet, Singapore Dance Theatre, Ballet Contemporaneo de Caracas, Christopher Bruce's Kingdom-Geneva Ballet, Flemming Flindt's Caroline Mathilde and Lucifer's Daughter-Royal Danish Ballet. Tucci has designed for musical theater, including Austin productions of Damn Yankees, Carousel, West Side Story, Annie, Gypsy, Jesus Christ Superstar, Music Man, Oklahoma, A Chorus Line, Carousel and Sound of Music as well as Charles Duggan's productions of Dames at Sea in San Francisco and at the Goodspeed Opera House. For 1996 Summer Olympics, Tucci designed for the Cultural Olympiad, showcasing national and international companies. He is the recipient of two Iden Payne Awards and Critics Table awards for lighting in Austin.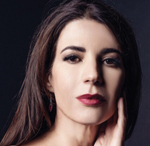 Vedrana Subotic
---
Piano Soloist
Pianist Vedrana Subotic is the Director of Intermezzo Concert Series and a Professor-Lecturer at the University of Utah, where she teaches students in the piano performance programs. A native of the former Yugoslavia, Dr. Subotic came to the United States after winning the top prize in its national piano competition. She is a Steinway Artist and performs in dozens of concerts every year as a recitalist, chamber musician, and concerto soloist, in the US, Europe, North and South Americas, and Asia. Subotic holds five performance degrees including a Doctor of Music and Artist Diploma from Indiana University. For more information visit www.vedranasubotic.com