Profiles
Profiles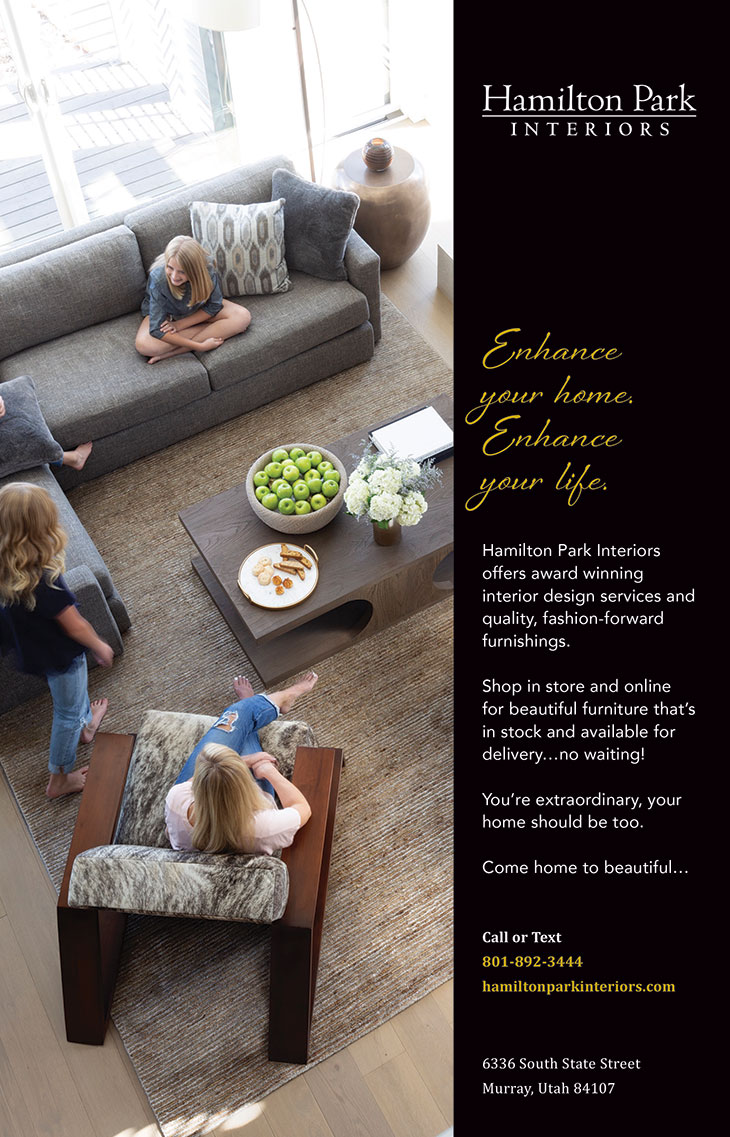 ---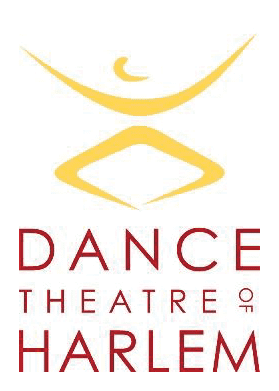 DANCE THEATRE OF HARLEM
Founders: Arthur Mitchell, Karel Shook
Artistic Director: Virginia Johnson
Executive Director: Anna Glass
Resident Choreographer: Robert Garland
Interim General Manager: Melinda Bloom
About the Company
Dance Theatre of Harlem is a leading dance institution of unparalleled global acclaim, encompassing a professional touring company, a leading studio school, and a national and international education and community outreach program. Each component of Dance Theatre of Harlem carries a solid commitment towards enriching the lives of young people and adults around the world through the arts. Founded in 1969 by Arthur Mitchell and Karel Shook, Dance Theatre of Harlem is considered "one of ballet's most exciting undertakings" (The New York Times). Shortly after the assassination of The Reverend Dr. Martin Luther King, Jr., Mitchell was inspired to start a school that would offer children — especially those in Harlem, the community in which he was born — the opportunity to learn about dance and the allied arts. Now in its sixth decade, Dance Theatre of Harlem has grown into a multi-cultural dance institution with an extraordinary legacy of providing opportunities for creative expression and artistic excellence that continues to set standards in the performing arts. Dance Theatre of Harlem has achieved unprecedented success, bringing innovative and bold new forms of artistic expression to audiences in New York City, across the country and around the world.
Now a singular presence in the ballet world, the Dance Theatre of Harlem Company tours nationally and internationally, presenting a powerful vision for ballet in the 21st century. The 18-member, multi-ethnic company performs a forward-thinking repertoire that includes treasured classics, neoclassical works by George Balanchine and resident choreographer Robert Garland, as well as innovative contemporary works that use the language of ballet to celebrate Arthur Mitchell's belief that belongs to everyone. Through performances, community engagement and arts education, the Company carries forward Dance Theatre of Harlem's message of empowerment through the arts for all.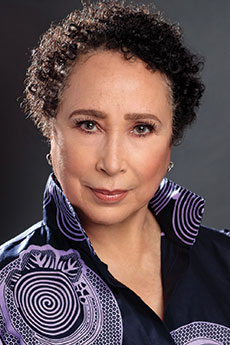 Virginia Johnson
---
VIRGINIA JOHNSON Artistic Director, Dance Theatre of Harlem
A founding member of Dance Theatre of Harlem, Virginia Johnson was one of its principal ballerinas over a career that spanned nearly 30 years. After retiring in 1997, Ms. Johnson went on to found Pointe Magazine and was editor-in chief for 10 years. A native of Washington, D.C., Ms. Johnson began her training with Therrell Smith. She studied with Mary Day at the Washington School of Ballet and graduated from the Academy of the Washington School of Ballet and went on to be a University Scholar in the School of the Arts at New York University before joining Dance Theatre of Harlem. Virginia Johnson is universally recognized as one of the great ballerinas of her generation and is perhaps best known for her performances in the ballets Giselle, A Streetcar Named Desire, and Fall River Legend. She has received such honors as a Young Achiever Award from the National Council of Women, Outstanding Young Woman of America and the Dance Magazine Award, a Pen and Brush Achievement Award, the Washington Performing Arts Society's 2008-2009 Pola Nirenska Lifetime Achievement Award, and the 2009 Martha Hill Fund Mid-Career Award.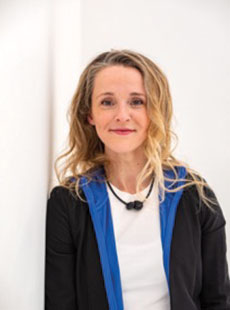 Sophie Laplane
---
SOPHIE LAPLANE Choreographer, Galantheae
Sophie is a Franco-British choreographer currently choreographer in residence with Scottish Ballet, Scotland, where she danced with the company for thirteen years before transitioning fully into choreography. Sophie also choreographs internationally as a freelance choreographer and has also worked on dance within different art forms such as film and theatre.
Her inventive and playful style has evolved through several creations for Scottish Ballet, including Oxymore, showcased at the Edinburgh Festival in 2013, Maze, which was later adapted for film and won Best Screen Dance Short at the 2015 San Francisco Dance Film Festival, and Sibilo, billed as part of Scottish Ballet's 2016 Autumn Tour and which in 2019 had its US premiere at the Ballet West Choreographic Festival in Salt Lake City, followed by performances at The Joyce Theater in New York in 2020. Her work, Dextera, a celebration of creative craftsmanship to the music of Mozart, was performed as part of Scottish Ballet's 50th Anniversary Spring Bill in 2019, to critical acclaim, alongside Sir Kenneth Macmillan's Elite Syncopations.
As a freelance international choreographer Sophie has worked with Ballet Black, premiering Click! at the Barbican, London and the digital piece Joy! Her work with the New York Choreographic Institute features Vis-à-vis and 20/20, in collaboration with composer Jack Gulielmetti, and the short film Yoyo created in 2021 with dancers from New York City Ballet. Her piece Dialogue, the fruit of a collaboration with young Italian and Scottish dancers was performed at the TorinoDanza Festival in Turin. Capturing the exuberance of the young dancers of The Royal Conservatoire of Scotland, her piece Bagatelle premiered in June 2021. Her most recent work was performed at the Paris Opéra Garnier, as part of the exciting new production of Les Noces de Figaro directed by Netia Jones.
Sophie's interest in dance on film developed through Scottish Ballet's Digital Season, creating A Work in a Week: Idle Eyes which was live-streamed throughout the process. During the pandemic lockdowns Sophie produced several pieces for film: the aptly named Indoors was nominated for the UK National Dance Awards, best short dance film. She created a film adaption of Sibilo in 2020 for the Argentinian company Ballet Contemporaneo del Teatro San Martin which was shown at Julio Bocca's charity gala Gran Gala por los Ninos. Her most recent film Dive, a collaboration with co-creator, James Bonas and film director Oscar Sansom explores the life and work of the artist Yves Klein. This "genuinely cinematic, absolutely invigorating feast for the senses." (The National) was featured as part of the Biennale di Venezia official selection 2021.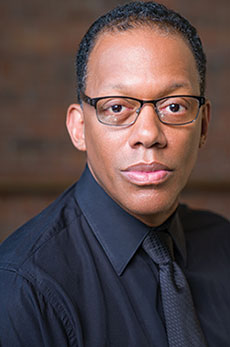 Robert Garland
---
ROBERT GARLAND Choreographer, Higher Ground
Robert Garland was a member of the Dance Theatre of Harlem Company achieving the rank of principal dancer. After creating a work for the DTH School Ensemble, Arthur Mitchell invited Robert Garland to create a work for The Dance Theatre of Harlem Company and appointed him the organization's first Resident Choreographer. He is Director of the DTH school.
In addition to choreographing several ballets for DTH, Mr. Garland has also created works for New York City Ballet, Britain's Royal Ballet, Oakland Ballet and many others. His commercial work has included music videos, commercials and short films, including the children's television show Sesame Street, a Nike commercial featuring New York Yankee Derek Jeter, the NAACP Image Awards, a short film for designer Donna Karan, and the "Charmin Cha-Cha" for Proctor and Gamble. Mr. Garland holds a Bachelor of Fine Arts Degree from the Juilliard School in New York City.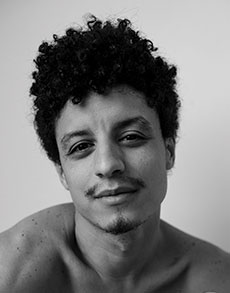 Juliano Nunes
---
JULIANO NUNES
Choreographer, Orange
Trained at the Brazilian Dance Conservatory in Rio de Janeiro, Juliano Nunes (b.1990) furthered his studies at the Mannheim University of Music and Performing Arts in Germany with a Bachelor of Arts and Master of Arts. Joining Companies such as Royal Ballet of Flanders, Leipzig Opera Ballet, Badisches Staatstheater Karlsruhe, and Stuttgart Gauthier Dance. He has worked with choreographers such as William Forsythe, Christopher Wheeldon, Hans van Manen, Jirí Kylián, Ohad Naharin, Sidi Larbi Cherkaoui, Yuri Grigorovich, Akram Kahn and others. He has gone on to receive critical acclaim for his own choreography and has created pieces for the Royal Ballet in London, Nederlands Dans Theatre 2, Mariinsky Theater, Norwegian National Ballet, Zürich Ballet, Ballet Jazz de Montreal, Acosta Danza, Pennsylvania Ballet, Atlanta Ballet, Staatsoper Hannover, Ballet West, a new Netflix series "Tiny Pretty Things" and he worked with FKA Twigs on a Film Playscape for the International Woolmark prize 2022 and for a special performance at the Jimmy Fallon Late night show.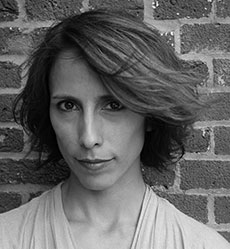 Annabelle Lopez Ochoa
---
ANNABELLE LOPEZ OCHOA
Choreographer, Balamouk
Annabelle Lopez Ochoa is an award-winning and sought-after choreographer who has developed works for 70 dance companies, and creates regularly for theater, opera, and musical theater. Her wide-ranging body of work includes short conceptual pieces, full-length narratives, and dance films.
A versatile choreographer, Lopez Ochoa creates regularly within the dance field but also for theatre, opera, and musical theatre. The Colombian-Belgian Lopez Ochoa completed her dance education at the Royal Ballet School of Antwerp. After a 12-year long career in a number of European dance companies Annabelle decided in 2003 to focus solely on choreography. That same year she is hailed as the "rising star of the Dutch dance scene" (NRC newspaper) and only 7 years later the Temecula Performing Arts Examiner wrote: "Ochoa is truly a masterful choreographer with an edge for what dance can and should be in this constantly changing industry". She has been creating new works and new forms ever since and is also frequently invited to teach.