From the Executive Director
From the Executive Director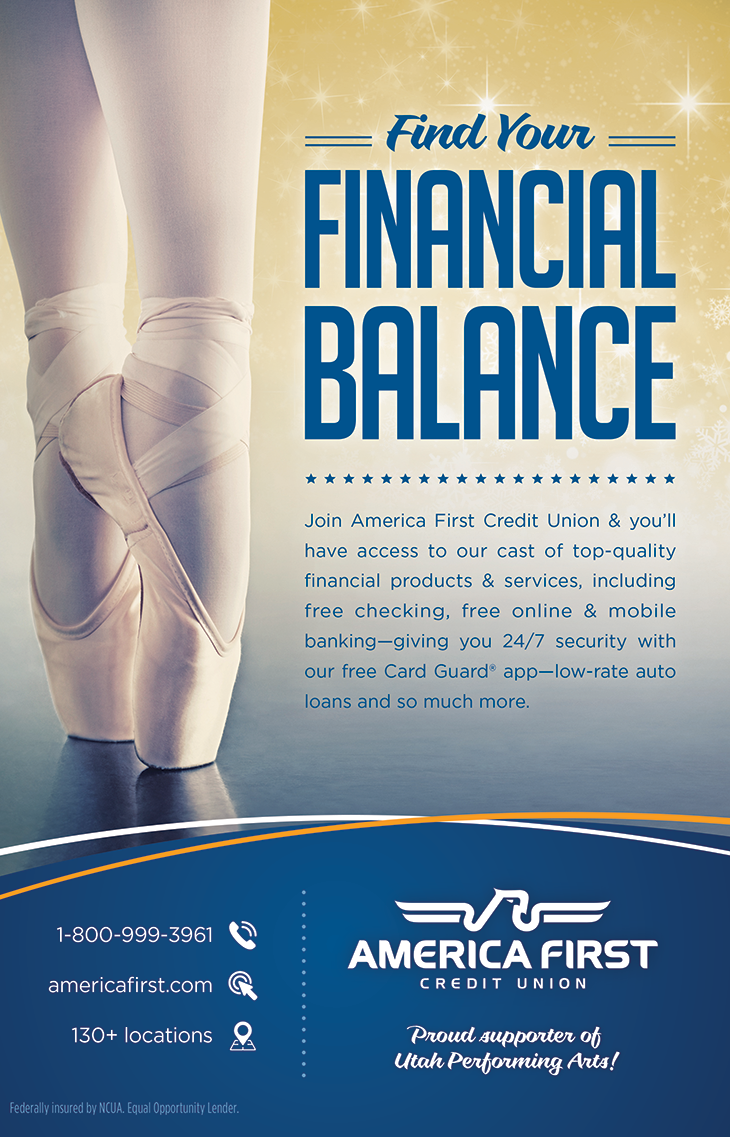 ---
Michael Scolamiero
---
Executive Director
I am pleased to welcome all of you to the concluding program of our 58th season, Choreographic Fest V, an innovative showcase for new work, which is an important part of our mission here at Ballet West. Commissions keep our art form fresh and relevant, giving choreographers an opportunity to express themselves with their own unique vocabulary of movement on our exceptional company of dancers. We are also proud to present Dance Theatre of Harlem, an extraordinary company founded in 1969 by Arthur Mitchell and Karel Shook and now led by former DTH dancer Virginia Johnson. In its first Salt Lake City appearance in eight years, DTH's two powerful works on this program will complement and contrast nicely with the works performed by Ballet West and choreographed by Sophie Laplane and Juliano Nunes.
The 2021-2022 season has been remarkable in a number of ways. Ballet West returned to live with a season carefully planned by Adam Sklute designed specifically to celebrate our return to experiencing great art in our beloved Janet Quinney Lawson Capitol Theatre while showcasing the versatility and prowess of Ballet West's incredible dancers. Audiences turned out in record numbers, with many performances throughout the season sold out and ticket revenue reaching a 10-year high. Subscriptions increased as well with more than 1,000 new subscribers; contributions from individuals and corporations also exceeded expectations. Finally, our Second Annual Spring Soirée raised a record $200,000 for the Frederick Quinney Lawson Ballet West Academy scholarship fund and Ballet West.
Although Ballet West's home is located in a region with far fewer people than major metropolitan centers on the East and West Coasts, we have a remarkably loyal and vibrant arts-going public that has made Ballet West one of the leading ballet companies in the United States. With fewer resources, we have created exceptional art and built one of the nation's most highly regarded schools at the Frederick Quinney Lawson Ballet West Academy. The rich tradition of support for the arts for which Utah is known has never been more visible than today. Our community has embraced all that we offer with a generosity of spirit that is the envy of many other cities.
All of us at Ballet West are humbled by the support we receive day after day, yet we do not take any of it for granted. Our future is bright thanks to you. We want to make you proud on stage and off for many years to come and showcase for the nation the depth and beauty of this Utah-based company known as Ballet West.
With deep appreciation,
Michael Scolamiero
Executive Director
---
Michael Scolamiero joined Ballet West in 2017 after an extensive international search led by Michael Kaiser, President Emeritus of the John F. Kennedy Center for the Performing Arts. Mr. Scolamiero previously served as Executive Director of Miami City Ballet for three years, during which time the organization achieved a significant reduction in debt, as well as robust growth in ticket revenue, contributions, and touring income. Prior to Miami City Ballet, Mr. Scolamiero was Pennsylvania Ballet's Executive Director for 17 years, the longest tenure in the Company's history and among the longest of any leader of a major ballet company. During his tenure, Mr. Scolamiero led the organization's first capital campaign that raised $11.9 million (against a $10 million goal) to build an endowment and fund repertoire expansion. At Ballet West, Mr. Scolamiero is set to implement a newly completed strategic plan and excited to guide a growing and robust Company.