From the Artistic Director
From the Artistic Director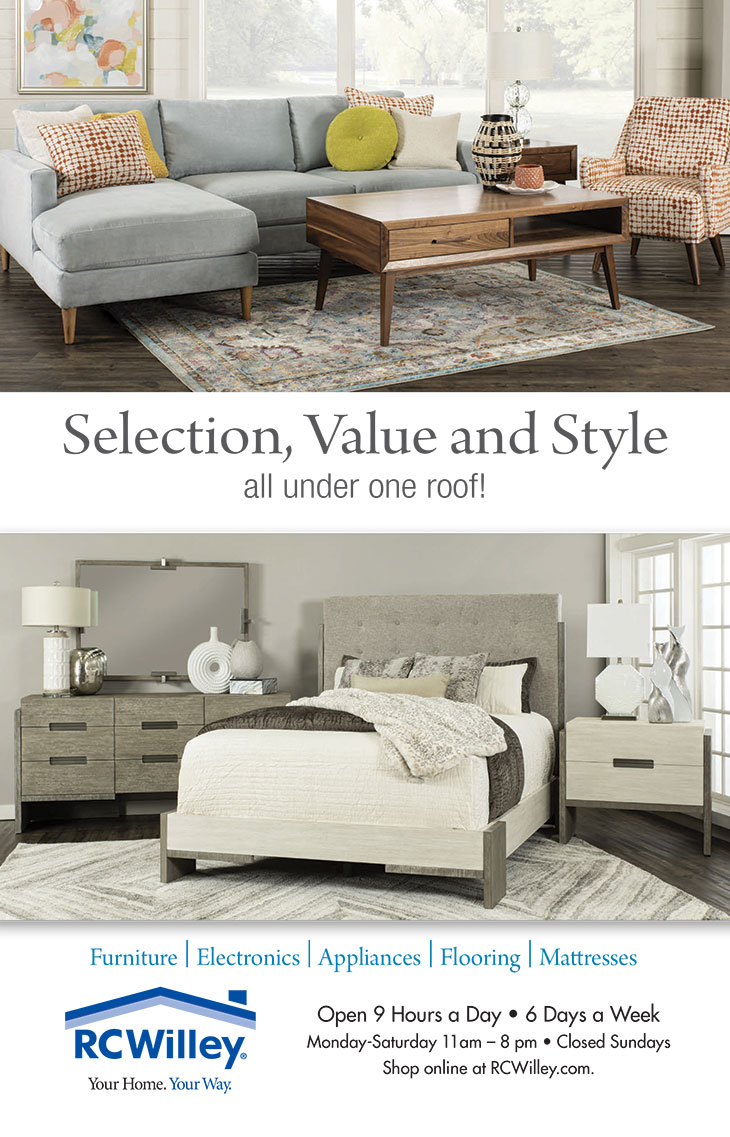 ---
Adam Sklute
---
Artistic Director, Ballet West
Welcome to Ballet West's Fifth Choreographic Festival.
This festival is designed to present and nurture the creation of new works for the ballet stage, providing you with a robust flavor of all the different types and styles of choreography that are being developed across the globe. It is also an opportunity for companies from around the world to come together and share ideas, styles, and our art form—to learn from each other and to celebrate our unique and extended community of ballet and dance.
In 2007, when I started at Ballet West, I realized it was vital to create a platform for the development of new ballets, so we introduced our annual Innovations Series. Given the success of Innovations, I expanded the concept to invite guest companies to present their new and cutting-edge choreography alongside Ballet West, building a festival that could be for dance what the Sundance Film Festival is for film. To date we have hosted nine US companies and one International company—The Scottish Ballet.
Two years ago, we unfortunately had to cancel our planned festival due to the pandemic, and for the same reason last year we brought the festival back to its more "in-house" roots, presenting only company choreographers. So it is with great excitement that this year we welcome the world-renowned Dance Theater of Harlem to join us as our first guests in three years. It is an honor for Ballet West to be dancing alongside this mesmerizing company as we join forces to present this program of four unique works—two presented by BW and two by DTH!
I have loved the Dance Theater of Harlem since I first saw the company in the early 1980s. It is a company of passion, versatility, and dynamics. Founded in the late 1960s by former New York City Ballet star Arthur Mitchell, it has since 2013 been run by the brilliant Virginia Johnson, former DTH prima ballerina and founder (also former Editor-in-Chief) of Pointe Magazine. Virginia has not only continued Mr. Mitchell's legacy, but she has brought the company into the 21st century with vibrant new works by a diverse range of choreographers. For Ballet West's Choreographic Festival this year, DTH offers Higher Ground by their resident choreographer, Robert Garland,which just premiered in January 2022. Using the music of Stevie Wonder, generously agreed to by the iconic musical genius himself, choreographer Garland finds a wonderful flow of inner meaning in some of Stevie Wonder's lesser known songs. They are also bringing Balamouk by internationally celebrated choreographer Annabelle Lopez Ochoa. In Balamouk, Lopez Ochoa weaves a fascinating tapestry of dynamics that superbly shows off the DTH dancers.
For this Festival, the two choreographers I have chosen to create new works on Ballet West are both rising stars. Brazilian choreographer Juliano Nunes has now set works across the globe to great acclaim. His new creation for BW—Orange—is a meditative exploration on the joy of being alive. French choreographer Sophie LaPLane's new Galantheae derives its title from a genus of flower related to the Amaryllis – delicate but strong, in Sophie's words, the group of these flowers are "inspiringly known as a tribe". Utah audiences may remember her work Sibilo which the Scottish Ballet presented as our guest company for the 2019 Choreographic Festival. Both Juliano and Sophie have created large-cast ballets at my request to stay in keeping with the spirit of our entire season—celebrating togetherness and community. Indeed, these four works, together with Dance Theater of Harlem and Ballet West, side by side on our stage, presenting four very different choreographic visions of dance, is inspiring and fills me with hope for the future of our art form and the world.
We are grateful as always for your patronage of this program and our entire 21/22 Season, which has truly been "Back to Live"!
We look forward to seeing you next season, a thrilling lineup including three grand-scale, full-length story-ballets, four historic BW/Utah premieres, and much, much more.
Thank you and enjoy, Adam Sklute
Artistic Director
Ballet West
---
Since 2007, Adam Sklute has expanded Ballet West's outlook, repertoire, and visibility with exciting Company and world premieres, increased touring, heightened public exposure, and greater focus on the Ballet West Academy. He began his career with The Joffrey Ballet, rising through the ranks from dancer to Associate Director. His stewardship of Ballet West has been marked by both financial growth and elevated artistry, and was the subject of The CW Network's docu-drama, _Breaking Pointe_, which aired for two seasons. From September 2016 to October 2017, Sklute took on the dual position of CEO and Artistic Director overseeing both administrative and artistic operations of Ballet West. An internationally sought after teacher and adjudicator, Sklute has received numerous awards, including Utah's Enlightened 50 (2014), The Bronze Minuteman Award for Outstanding Service to Utah and The Nation (2015), and most recently Utah Diversity Connection's Business Award for outstanding commitment to diversity initiatives.