Profiles
Profiles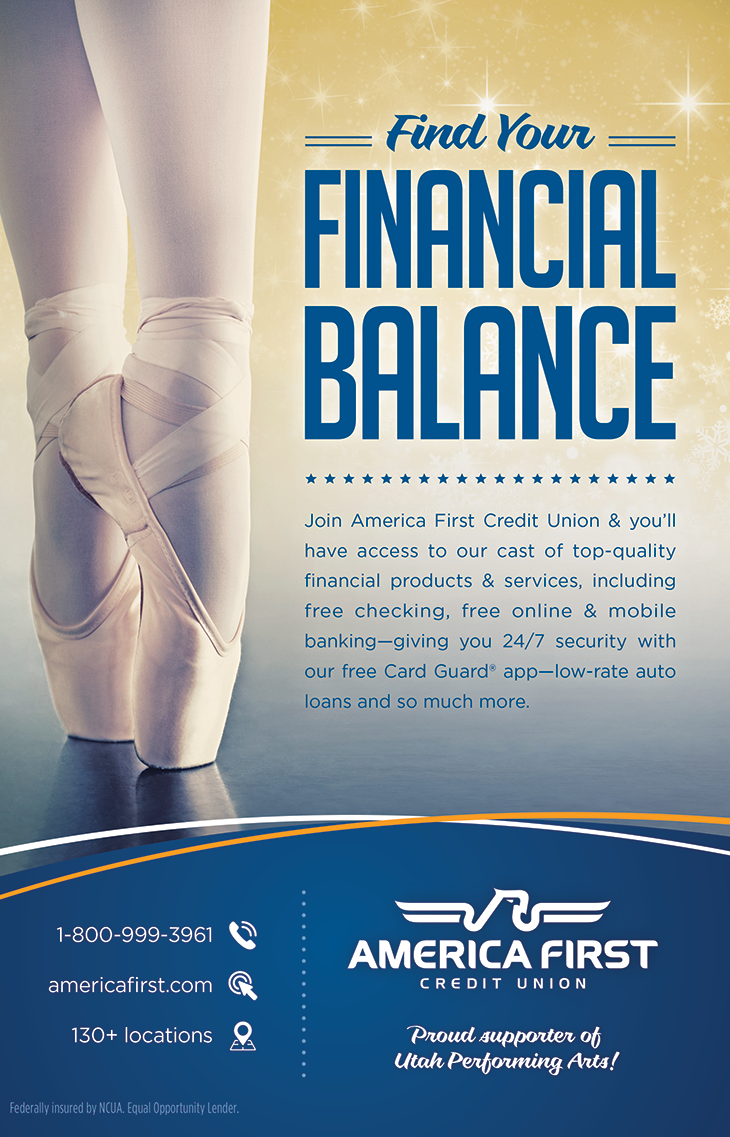 ---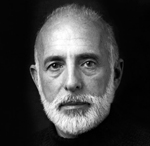 Jerome Robbins
---
Choreographer, Glass Pieces
Jerome Robbins is world renowned for his work as a choreographer of ballets as well as his work as a director and choreographer in theater, movies and television. His Broadway shows include On the Town, Billion Dollar Baby, High Button Shoes, West Side Story, The King and I, Gypsy, Peter Pan, Miss Liberty, Call Me Madam, and Fiddler on the Roof. His last Broadway production in 1989, Jerome Robbins' Broadway, won six Tony Awards including best musical and best director.
Among the more than 60 ballets he created are Fancy Free, Afternoon of a Faun, The Concert, Dances At a Gathering, In the Night, In G Major, Other Dances, Glass Pieces and Ives, Songs, which are in the repertories of New York City Ballet and other major dance companies throughout the world. His last ballets include A Suite of Dances created for Mikhail Baryshnikov (1994), 2 & 3 Part Inventions (1994), West Side Story Suite (1995) and Brandenburg (1996).
In addition to two Academy Awards for the film West Side Story, Mr. Robbins has received four Tony Awards, five Donaldson Awards, two Emmy Awards, the Screen Directors' Guild Award, and the New York Drama Critics Circle Award. Mr. Robbins was a 1981 Kennedy Center Honors Recipient and was awarded the French Chevalier dans l'Ordre National de la Legion d'Honneur. Mr. Robbins died in 1998.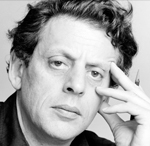 Philip Glass
---
Composer, Glass Pieces
Born in Baltimore, Maryland, Philip Glass is a graduate of the University of Chicago and the Juilliard School. In the early 1960s, Glass spent two years of intensive study in Paris with Nadia Boulanger and, while there, earned money by transcribing Ravi Shankar's Indian music into Western notation. By 1974, Glass had a number of innovative projects creating a large collection of new music for The Philip Glass Ensemble and for the Mabou Mines Theater Company. This period culminated in Music in Twelve Parts and the landmark opera Einstein on the Beach, for which he collaborated with Robert Wilson. Since Einstein, Glass has expanded his repertoire to include music for opera, dance, theater, chamber ensemble, orchestra and film. His scores have received Academy Award nominations (Kundun, The Hours, Notes on a Scandal) and a Golden Globe (The Truman Show). Glass's memoir Words Without Music was published by Liveright Books in 2015.
Glass received the Praemium Imperiale in 2012, the U.S. National Medal of the Arts from President Barack Obama in 2016, and 41st Kennedy Center Honors in 2018. Glass's recent works include Symphony No. 12, a completion of three symphonies based on David Bowie's Berlin Trilogy, Glass's first Piano Sonata, and a circus opera Circus Days and Nights. Glass' upcoming 85th Birthday season will feature programming around the globe, including three world premieres of Symphonies No. 13, 14 and 15.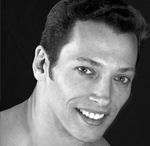 Philip Neal
---
Stager, Glass Pieces
After a 23-year tenure with New York City Ballet, 17 years as a Principal Dancer, Philip Neal was invited by The George Balanchine Trust and The Jerome Robbins Rights Trust to become a repetiteur. He stages the legendary choreographers' works throughout the world. Neal has embarked on choreographic ventures, having crafted five original commissions for Richmond Ballet. From 2010-2013, Neal directed development, fundraising, board trustee recruitment and special events in Palm Beach for Miami City Ballet. In 2015, Neal was appointed the Artistic Director of Next Generation Ballet (NGB) & Dance Dean of the Patel Conservatory at the Straz Center in Tampa FL, one of the largest performing arts center in the United States. The pre-professional training division touts graduates in prestigious companies such as The Royal Ballet School, New York City Ballet, Boston Ballet, Stuttgart Ballet, and The Royal Danish Ballet. His website is philipnealdance.com.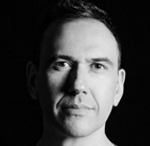 Nicolo Fonte
---
Choreographer, Carmina Burana
Choreographer Nicolo Fonte is known for his unique movement language as well as the highly developed fusion of ideas, dance and design that is a hallmark of his work. A first generation American, Fonte–whose parents emigrated to the US from Argentina–started dancing at the age of 14. He studied at the Joffrey Ballet School in New York, San Francisco Ballet, School of American Ballet and also completed a Bachelor Degree of Fine Arts at SUNY Purchase. His dance career took him from Peridance in NYC, to Les Grands Ballets Canadiens, and, ultimately to Nacho Duato's Compañia Nacional de Danza in Madrid.
Mr. Fonte received a Choo San Goh award for Almost Tango, his 2002 choreography for Pacific Northwest Ballet. Almost Tango was also voted as one of Dance Europe's "Best Premieres" when it was re-staged for The Australian Ballet in 2004. His very first full-length work Re: Tchaikovsky, created for The Gothenburg Ballet in 2005, appeared on the "Best of 2005" lists of both Ballett-Tanz and Dance Europe. Since that time, Fonte has created an additional two full-evening works, both for BalletX (Philadelphia): Beautiful Decay (2013), and Beasts (2015).
Fonte's choreography has been performed by companies large and small all over the globe – from Het National Ballet in Amsterdam to the National Dance Company of El Salvador. In addition to his three original full-length ballets, re-invigorated versions of classic scores, and extraordinary collaborations with artists across many disciplines are all well represented in Mr. Fonte's work over the past twenty years. From 2002 to 2006 Nicolo enjoyed an ongoing creative partnership with The Gothenburg Ballet in Sweden, and has been an important contributor to the repertories of Aspen Santa Fe Ballet and BalletX in Philadelphia. He is currently the Resident Choreographer for Ballet West in Salt Lake City and has contributed numerous successful works to the repertory of this acclaimed ensemble.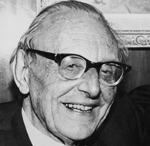 Carl Orff
---
Composer, Carmina Burana
Orff studied at the Munich Academy of Music and with the German composer Heinrich Kaminski and later conducted in Munich, Mannheim, and Darmstadt. He edited some 17th-century operas and in 1937 produced his secular oratorio Carmina Burana. Intended to be staged with dance, it was based on a manuscript of medieval poems. This work led to others inspired by Greek theatre and by medieval mystery plays, notably Catulli Carmina (1943; Songs of Catullus) and Trionfo di Afrodite (1953; The Triumph of Aphrodite), which form a trilogy with Carmina Burana.
Orff's Schulwerk, a manual describing his method of conducting, was first published in 1930. This system of music education for children, largely based on developing a sense of rhythm through group exercise and performance with percussion instruments, has been widely adopted.
In 1924 in Munich he founded, with the German gymnast Dorothee Günther, the Günther School for gymnastics, dance, and music.
Ben Benson succeeded Barbara Karinska as head of the legendary New York City Costume Shop. As a designer, he has created numerous costumes for theater and dance. As a close partner of the New York City Ballet, he created the designs for George Balanchine's Ballo della Regina, Chamber Music No. 2 and the final version of Who Cares?. For Jerome Robbins he designed the costumes for Glass Pieces, Opus 19: The Dreamer, Andantino, Piano Pieces and Allegro con Grazia. Ben Benson also worked with Peter Martins, Jacques d'Amboise, Helgi Tómasson and Lew Christensen in New York and with Paul Mejia in Chicago.
Bates was born in Fort Smith, Arkansas, in 1932. He studied scenic design at Los Angeles City College after serving in the Navy. He worked as a stage manager while still in college and, after two years of doing so in California, came to New York and worked in that capacity on opera productions for Lincoln Kirstein, City Ballet's co-founder.
Bates began working for New York City Ballet in 1957 as a production stage manager.
After working at the Stratford, Connecticut Mozart and Shakespeare Festivals and for the NBC Opera Company in New York City, he joined NYCB at Kirstein's invitation and remained as production stage manager for over 20 years. His duties included planning and executing the technical aspects of staging the ballets at the New York State Theater, of which he was also technical director. He also was in charge of the transportation of lights and scenery for the production of ballets at the company's summer home in Saratoga Springs as well as on tour both stateside and overseas.
Bates was resident lighting designer for City Ballet and a close collaborator with founding ballet master (and co-founder) George Balanchine and co-founding ballet master Jerome Robbins. He was an authority on dance floors and stage floor construction and renovated the Palm Beach Auditorium for the Palm Beach Festival. He traveled internationally to direct technical production and reproduce his lighting designs for NYCB productions staged by other companies, especially at the Zurich Ballet, where former NYCB principal dancer Patricia Neary was artistic director.
Along with Balanchine and Perry Silvey, Bates developed the "Balanchine basket-weave floor," which helped reduce injuries for dancers.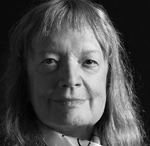 Jennifer Tipton
---
Lighting Design, Glass Pieces
Jennifer Tipton is known for her designs for dance and is the principal lighting designer for the Paul Taylor Dance Company. Choreographers she has worked with include Mikhail Baryshnikov, Jiří Kylián, Dana Reitz, Jerome Robbins, Paul Taylor, Twyla Tharp, Dan Wagoner, and Shen Wei.
Tipton has designed lighting for the American Ballet Theatre since A Soldier's Tale (1971). She designed the lighting for Baryshnikov's production of The Nutcracker, both for the stage and for television. Her first lighting design for Broadway was in 1969 for Our Town, and her most recent, in 2018, for To Kill a Mockingbird.
In 2001, Tipton was awarded The Dorothy and Lillian Gish Prize. In January 2008, she designed a large lighting display for the Experimental Media and Performing Arts Center at Rensselaer Polytechnic Institute in Troy, NY. In September 2008, she won a MacArthur Grant.
She has served as Professor (Adjunct) of Design at the Yale School of Drama since 1981. Tipton trained many lighting designers, including Donald Holder, Christopher Akerlind, Michael Chybowski, M.L. Geiger and Robert Wierzel. 2006 Tony award winner Howell Binkley assisted her for many years.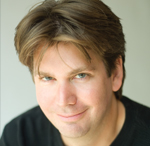 Les Dickert
---
Lighting Re-Creation, Glass Pieces
Les Dickert designs for a diverse range of live performance, spanning contemporary and Shakespearean theater, modern dance, classical ballet, and international performance art. He has been a regular designer for Tulsa Ballet since 2004. Recent projects include Breakin' Bricks (Tulsa Ballet), Persuasion (Bedlam / Off-Broadway), and Minimalism and Me (Twyla Tharp) Broadway: Wrong Mountain (Assistant), High Society (Assistant). Off-Broadway: Bedlam, Atlantic Theater, Rattlestick Theater, P73, Theater Row, Ensemble Studio Theater, InViolet Rep, others. Regional: Shakespeare and Company, Great Lakes Theater Festival, Geva Theater, Perseverance Theater, Syracuse Stage, Triad Stage, Arden Theater, others. Dance: White Oak Dance Project, San Francisco Ballet, Boston Ballet, Miami City Ballet, Tulsa Ballet, Joffrey Ballet. International: Centre Pompidou, La Scala, Staatsballet Berlin, Bayerische Staatsballet, and the National Ballets of England, Denmark, Australia, Belgium, Canada and Russia. He has lectured at Yale, Cornell, and New York Universities, Connecticut College, and the Beijing Dance Academy. Awards and nominations: Henry Hewes, Mahindra, Ovation, Stanley McCandless. Mr. Dickert was recently featured in Forbes Magazine as one of Broadway's Best Lighting Designers, and is a graduate of the Yale School of Drama.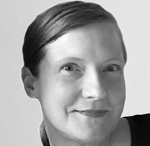 Christine Darch
---
Costume Design, Carmina Burana
Christine Darch has been commissioned by Ailey II, Astana Ballet, Atlanta Ballet, Ballet Arizona, Ballet Hawaii, Ballet Memphis, Ballet West, Charlotte Ballet, Cincinnati Ballet, Colorado Ballet, Dayton Ballet, Houston Ballet, Imagery, Kansas City Ballet, Marin Ballet, Milwaukee Ballet, Le Ballet Nice Mediterraneé, Oklahoma City Ballet, Oregon Ballet Theatre, Parsons Dance, Philadelphia Ballet, Pittsburgh Ballet Theatre, Post:Ballet, Sacramento Ballet, San Francisco Ballet, Tulsa Ballet, Washington Ballet and BalletX. She designs and builds costumes for Julia Adam, Jorma Elo, Nicolo Fonte, Jae Man Joo, James Kudelka, Gabrielle Lamb, Trey McIntyre, Matthew Neenan, Dwight Rhoden, Amy Seiwert, Septime Webre, Andrew Winghart, and Yin Yue. Her full length, sometimes classical works include Julia Adam's The Nutcracker (Marin Ballet), Karen Burke's The Sleeping Beauty (Dayton Ballet), Nicolo Fonte's Carmina Burana (Ballet West), Rebecca Moore's The Nutcracker (Columbia Dance), Matthew Neenan's Sunset 0639 and Twelve Bells (Balletx), Dwight Rhoden's Othello (Charlotte Ballet), and Septime Webre's The Nutcracker (Ballet Hawaii). She is the resident designer for Complexions Contemporary Ballet and designs from her studio in East Northport, NY where she resides with composer Matthew Pierce.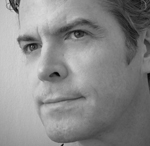 Michael Korsch
---
Scenic Design/Lighting, Carmina Burana
Michael Korsch is a lighting, projection and scenic designer based in Philadelphia, PA, where he earned his BA in theatre from Temple University. He has worked with numerous directors and choreographers, creating hundreds of visual designs for dance, theatre and other live performances throughout North and South America, Europe, Australia and Asia. Michael has been the resident lighting designer for Complexions Contemporary Ballet since 1998, Ballet Arizona since 2001, and the Glorya Kaufman International Dance Center since its inception at the University of Southern California. He has also been the lighting/technical director for the Laguna Dance Festival since it began in 2005. In addition, Michael has created designs for Alvin Ailey American Dance Theater, American Ballet Theatre, Aspen Santa Fe Ballet, Backhausdance, BalletMet, Ballet Nice Méditerranée, Ballet West, BalletX, Carolina Ballet, Charlotte Ballet (formerly North Carolina Dance Theatre), Cincinnati Ballet, Cleveland Play House, DanceBrazil, Dance Theatre of Harlem, Dayton Contemporary Dance Company, Disney Creative Entertainment, English National Ballet, FELA! The Concert, Hubbard Street Dance Chicago, MOMIX, Oakland Ballet, Pennsylvania Ballet, Pittsburgh Ballet Theatre, Royal Danish Ballet, Sacramento Ballet, Staatsballett Berlin, and Washington Ballet among others.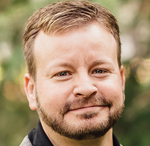 Steve Durtschi
---
Chorus Master, Carmina Burana / Artistic Director, Cantorum Chamber Choir
Steve Durtschi is conductor and artistic director of Cantorum Chamber Choir and director of choirs at Timpanogos High School in Orem, Utah. A former member of the Mormon Tabernacle Choir and the Salt Lake Vocal Artists, Durtschi was also an inaugural member of the Bells on Temple Square, accompanist for the International Children's Choir, assistant conductor of the Wasatch Chorale, and the conductor for the 2016 Utah Honor Choir Men's Chorus. He was also the 2019 recipient of the Sorenson Legacy Award for excellence in Arts Education.
Durtschi earned his Master of Music degree in choral conducting from Brigham Young University and his Bachelor of Arts in music education from Utah State University. He has also been active as an organist and member of the American Guild of Organists. Durtschi is committed to inspiring a new generation of musicians and fostering a high-level of artistry in our community.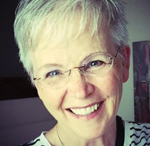 Dr. Jane R. Rjelsted
---
Choral Specialist and Contractor, Carmina Burana
Dr. Jane R. Fjeldsted is the director of choirs at Westminster College where she conducts the Chamber Singers and Westminster Community Choir. She is the founder and conductor of Salt Lake Singers as well as VOCALIS, a small select ensemble. Since 2015 she has been conductor of the Davis Interfaith Choir & Symphony, a community music organization of 375 members, created to unify people of different faiths.
As a studio and recording professional, she is both singer and conductor for independent commercial ventures recording scores for movies, television, and online games. She recently taught choir for at-risk students at Mountain High in Davis School District. With a wide variety of ensembles, Dr. Fjeldsted has had the opportunity to compose and arrange music specifically for these groups, recently completing several successful commissions.
Dr. Fjeldsted has served on boards of both the Utah Music Educators Association and American Choral Directors Association of Utah.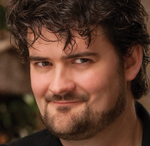 Christopher Clayton
---
Baritone, Carmina Burana
Baritone Christopher Clayton is quickly establishing himself as a rising talent on the operatic stage. He has appeared with companies such as Utah Opera, Opera Birmingham, Portland Opera, Cedar Rapids Opera Theatre, Sacramento Opera, Chautauqua Opera, the Skylight Opera, and Opera Idaho.
Recent engagements include a role debuts as Il Conte di Luna in Trovatore with St. Petersburg Opera, and in the title role of Rigoletto, a return to Tonio as well as a role debut as Alfio in Pagliacci and Cavalleria Rusticana with Cedar Rapids Opera, Alvaro in Catan's Florencia en el Amazonas and Frank in Die Fledermaus with Utah Opera, Falke in Die Fledermaus with Opera Theatre of the Rockies and the Imperial Symphony and Giorgio Germont in La Traviata with the Imperial symphony.
On the concert stage he has recently appeared as a soloist in Ravel's Enfant et les Sortilèges, Bernstein's "Mass" and in Händel's Messiah with the Utah Symphony, as the Baritone soloist in Carmina Burana and Hayden's Creation with Utah Voices and as the soloist in Cimarosa's Il maestro di cappella with the Walla Walla Symphony. He has also appeared as the baritone soloist in Carmina Burana with Ballet West and the Cincinnati Ballet.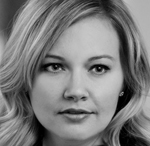 Melissa Heath
---
Soprano, Carmina Burana
Soprano Melissa Heath enjoys a varied career of opera, concert and recital work. Hailed as a "soaring, sparkling soprano" with "vivacious stage presence," recent opera roles include Musetta in Puccini's La Bohème, Countess in Mozart's Le Nozze di Figaro and Micaëla in Bizet's Carmen. Recent concert work includes Vaughan Williams' Dona Nobis Pacem and both Mozart's Requiem and Mass in C minor with the Temple Square Chorale and Orchestra at Temple Square, Handel's Messiah with the Mormon Tabernacle Choir, and both Mozart's Exsultate, jubilate and Barber's Knoxville, Summer of 1915 with Sinfonia Salt Lake. With Utah Symphony, Ms. Heath has performed both Nielsen's Symphony No. 3 and Handel's Messiah. In 2017 she was the soprano soloist with Ballet West in choreographer Nicolo Fonte's world premiere of Carl Orff's Carmina Burana, a role she will reprise with the company in 2022. Ms. Heath has soloed on Salt Lake City's NOVA Chamber Music Series and the Gina Bachauer International Piano Festival, with the Blacksburg Master Chorale in Blacksburg, VA, and has given recitals in New York, Seattle and Leipzig. In 2019 she sang the role of The Water in Utah Opera's Production of The Little Prince, Mahler's Symphony No. 2 with Salt Lake Symphony, and soloed with Utah Symphony in their Deer Valley Concert Series. In 2020, she appeared with Utah Chamber Artists in Mendelssohn's Psalm 42 and in Carmina Burana with Brigham Young University choirs and orchestra. In 2022, Ms. Heath will appear in Poulenc's Gloria with the Temple Square Chorale and Orchestra at Temple Square and with Nevada Ballet Theater in their production of Carmina Burana. Ms. Heath was a district winner in the Metropolitan Opera's National Council Auditions, and was a two-time regional finalist in the National Association of Teachers of Singing's biennial art song competition.
Ms. Heath is an Assistant Professor of music and the Voice Area Coordinator in the Department of Music at Utah Valley University. She holds a Bachelor's Degree in voice from Brigham Young University, and her Master of Music and Doctorate of Musical Arts degrees in voice from the University of Utah.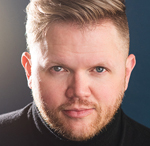 Christopher Puckett
---
Tenor, Carmina Burana
Tenor Christopher Puckett has maintained an active career as both a performer and teacher over the last decade. He made his professional operatic debut in 2008, singing Wolfram in The Tales of Hoffmann as a member of the Gerdine Young Artist's Program at Opera Theatre of Saint Louis. Other operatic credits include leading roles in Amahl and the Night Visitors, The Turn of the Screw, Così fan tutte, Street Scene, Cendrillon, A Midsummer Night's Dream, La Sonnambula, Don Giovanni, Little Women, Le Nozze di Figaro, and Susannah. Equally at home on the concert stage, he has performed roles in a variety of oratorios, including Haydn's Lord Nelson Mass and Missa in tempore belli, Mozart's Requiem, Handel's Messiah, and Mendelssohn's Elijah. A frequent interpreter of the works of Johann Sebastian Bach, he appeared as the Evangelist in the St. Matthew Passion at the Southwest Area Choral Director's Association Regional Conference in 2016 and again at the 138th Annual Messiah Festival of the Arts in 2019. Dr. Puckett is also a champion of new music, having performed in a variety of world and regional premieres. He debuted the role of Sergeant Edward Younger in the world premiere of Timothy C. Takach's oratorio We, the Unknown with the Heartland Men's Chorus of Kansas City, and also sang the Alabama premiere of Evan Mack's A Little More Perfect in a newly-composed version for tenor and chamber orchestra. In addition to Bach, Dr. Puckett is an ardent interpreter of the music of Benjamin Britten and also holds a particular interest in both the study and performance of the music of modern LGBTQ+ composers. Dr. Puckett holds degrees from the University of Missouri-Kansas City Conservatory, the University of Northern Colorado, and Wright State University. He currently serves as Assistant Professor of Music and Director of Vocal Studies at Westminster College in Salt Lake City, UT.